Chief Constable calls for tougher measures to deter illegal street parties
The chief constable of West Midlands Police is urging the Government to introduce greater penalties to combat illegal street parties.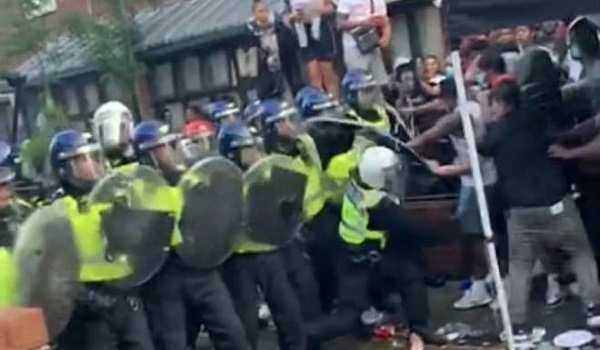 In his latest Facebook blog post, Dave Thompson praises members of the public for their "amazing" efforts to curb the spread of coronavirus but says it is wrong that organisers of illegal street gatherings face the same penalties as those who refuse to wear masks on pubic transport.
Earlier this week, five people were injured after a shotgun was fired at a street party in Birmingham attended by more than 100 people.
Armed police were sent to Dudley Road in Winson Green in the early hours of August 3. One man was found with multiple wounds on his legs while a further two men and two women also suffered minor injuries.
Forces around the country have also been dealing with a rise in the number of unlicensed music events. Attempts to break up some of these gatherings have resulted in officers being attacked and injured.
Mr Thompson wrote: "I am very concerned over the illegal gatherings in the form of car cruises or street-based parties. These are disorderly, dangerous events that risk spreading infections. We have to effectively intervene and deal with these issues. If we do not, then this will result in increased delinquency and risk to the public.
"I am encouraging government to consider additional powers and stronger deterrence for these circumstances. If you organise an illegal street party the sanction must be more serious than not wearing a face mask on a bus.
"In these circumstances people are taking deliberate, concerted mass action to breach the regulations and we will now need to consider whether the first three Es [Engage, Explain, Encourage] are necessary and enforcement needs to be applied."
Mr Thompson concluded: "This is all very tough to manage and it is coming at a time where we are missing social contact with friends and family and some sun.
"These are the toughest times in the history of policing. The longest emergency outside a war and one that is being fought against an invisible disease. These are historic times but I know we will add to our proud history through your efforts."