Chief commended for defending 'palm strike' officer
Lancashire Constabulary's chief constable has been praised for defending officers apparently filmed striking a teenage girl during an arrest.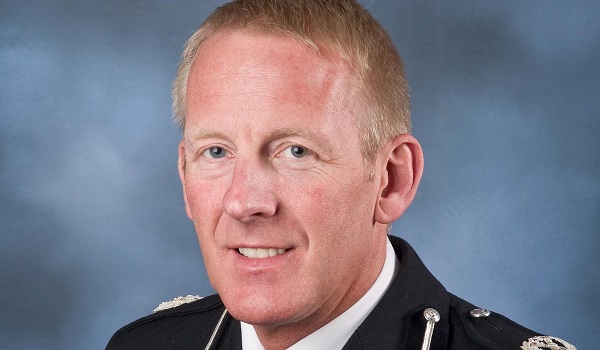 Andy Rhodes has offered his full support to officers who were assaulted while responding to a violent street fight in Accrington on Monday (August 20).
The force's conduct was criticised after footage of the incident, showing a male officer slapping and pulling the hair of a 14-year-old girl resisting arrest, was uploaded onto Facebook.
However, Mr Rhodes' backing prompted commendation from officers in other parts of the country, with chief officers praising his "excellent response".
Mr Rhodes said: "It is very easy to judge from the side lines without the full facts of the case when you've never been in a similar situation yourself.
"There are your police officers and they are here to keep you safe. They do not come to work to be assaulted and they have my full support.
"Perhaps those filming the incident may have better used their time helping the officers to calm the situation."
The incident occurred after officers were flagged down and told about a disturbance on Accrington's Peel Street involving a large group of youths.
The officers attended immediately but the group turned on them, leaving them no choice but to use forceful restraint techniques.
This included an open-handed strike when the 14-year-old girl attempted to grab an officer's Taser and radio.
The girl was arrested on suspicion of assaulting a police officer and has been referred to the Youth Offending Team.
A 52-year-old woman was also arrested at the scene on suspicion of the same offence and was given a caution.
Two officers were left needing hospital treatment for injuries sustained to their arms and heads.
Lancashire Constabulary has promised a full investigation will be launched into the incident.
Dave Thompson, chief constable of West Midlands Police, retweeted Mr Rhodes' statement and praised it as an "excellent response" to the issue.
Lancashire Police Federation also shared the message, adding that it was "great to see this support from the chief constable".
North Wales Police Federation said: "Great to see some visible leadership and I am sure that the @LancsPolFed members appreciate such a clear endorsement of their actions in the day in question."