Changes to electronic tagging must be properly funded, says Justice Committee
Plans to expand the number of people with electronic tags have been supported by MSPs but they warn the Government must be clear about how it will be paid for.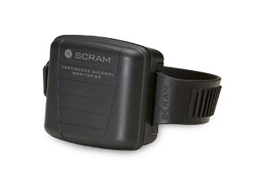 In a report published on Thursday (January 31), the Scottish Parliament Justice Committee called on the government to make it clear what additional resource has been set aside for changes to legislation before the finalisation of the draft 2019/20 budget. 
The Management of Offenders (Scotland) Bill is in its first stage and hopes to reduce re-offending rates by supporting offenders "to be active and responsible contributors to their communities". 
The Committee said that it broadly supported the Bill but that a careful balance needs to be struck between the potential benefits of releasing someone on such a regime and public protection. 
Its review comes after the Committee adjourned its scrutiny of the Bill to allow time to consider failures highlighted by the appalling murder of Craig McClelland in Paisley. 
Mr McClelland was murdered by a man who was on home detention curfew, but had breached this and was "unlawfully at large".  
The report noted that there is ongoing work on risk assessment, including the development of a new Risk Assessment Tool and the Committee said it would "welcome more information prior to Stage 3 on this issue".  
Speaking as the report was published, Committee Convener, Margaret Mitchell MSP, said: "This legislation is intended to cut reoffending rates in Scotland, and help people who have committed offences reintegrate into the community. These are worthy objectives which the committee supports. 
"During scrutiny of the Bill, Members worked assiduously, seeking assurances that the right balance has been found between helping those with prior convictions to change their ways, whilst ensuring that public safety remains paramount. 
"The Committee is backing the overall aims of the Bill, and fully supports changes to the rules around disclosing prior convictions. This is an important step towards helping people with convictions find gainful employment and be rehabilitated into society. 
"However, the various measures in the Bill must be properly resourced, including monitoring and enforcement provisions. And whilst the Committee agrees in principle to greater use of electronic monitoring, it looks forward to working with the Scottish Government to strengthen the Bill. This will involve ensuring improvements are made before any changes come into force, particularly around dealing swiftly and effectively with tagging breaches, and minimising risk."