Chair of London's police and crime committee steps down after lockdown rule breach
The chair of the police and crime committee of the London Assembly has stepped down after it was revealed that he broke Covid-19 pandemic regulations last year by attending a Christmas gathering.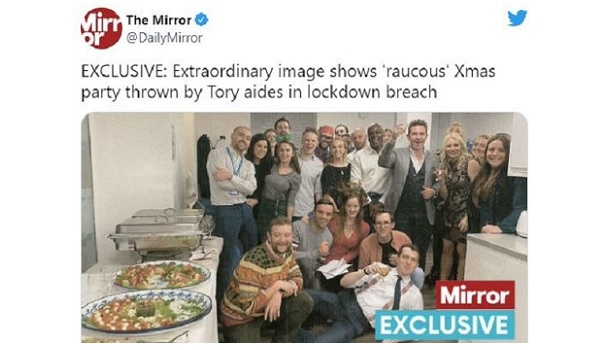 Shaun Bailey, who was also the Conservative candidate for Mayor of London during the local elections earlier this year, was seen in a photograph published by the Daily Mirror of a party held at party headquarters on December 14, 2020, when London was under Tier 2 restrictions banning household mixing.
The photograph shows Mr Bailey in the midst of a tightly-packed group of around 23 members of his staff at the gathering, which featured drinks and a buffet.
Last week it emerged that four members of Mr Bailey's campaign team had been disciplined over attending the same party. Mr Bailey was initially said to have briefly attended to give a speech thanking the group.
A spokesperson for the Greater London Authority Conservatives said Mr Bailey chose to step down to prevent the "unauthorised social gathering" distracting from the committee's work of holding the Mayor of London to account.
Although no longer chair, Mr Bailey remains a member of the committee and the London Assembly. He has yet to comment on the photograph.
Taking to social media, Mr Bailey tweeted: "I want to apologise unreservedly for attending a gathering held by some of my staff in my campaign office last December.
"I gave a speech to my team to thank them for their efforts, before leaving shortly afterwards. It was a serious error of judgement at a time when Londoners were making immense sacrifices to keep us all safe and I regret it wholeheartedly."
Transport Secretary Grant Shapps condemned Mr Bailey's actions. "That scene is absolutely unacceptable," he told BBC Radio 4's Today programme. "It is unacceptable for people to be breaking the rules. That was not authorised by the Conservative Party. Those Conservatives who were on secondment from the party have already been disciplined and whatever further action needs to be taken will be taken."