CCRC chair: Police and prosecutors 'should review convictions for miscarriages'
The chair of the Criminal Cases Review Commission has lambasted the quality of investigations over disclosure failings.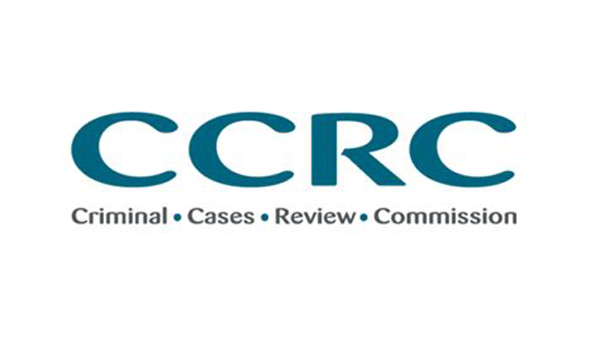 Richard Foster proposed police and prosecutors initiate a targeted review of existing convictions to check for past miscarriages of justice – a suggestion not taken up by the Crown Prosecution Service.
In his farewell speech after ten years in the role, Mr Foster said the Commission all too often sees instances where the investigation and preparation of criminal prosecutions fall well short of the highest standards of integrity, conscientious and professional skill called for over 20 years ago.
Disclosure failures were identified as the continuing biggest single cause of miscarriages of justice in his 2012/13 annual report and, despite repeating these concerns in the intervening years, the joint police/Crown Prosecution Service inspection into disclosure in 2017 showed that his concerns "were all too well founded".
"The report makes chilling reading. It spoke of a routine failure to comply with disclosure requirements. Disclosure issues were often only dealt with at the last minute, if at all. The situation was so bad that the report's authors spoke of a culture of defeated acceptance by police and prosecutors," Mr Foster added.
He said that, equally worrying, were instances where lines of enquiry that might have caused a case to be halted had not been identified by investigators, or if identified not followed up.
"A frequent ground of Commission referrals is a line of enquiry followed up by ourselves, which could and should have been identified by the original investigation, and which was completely missed by investigators," he said.
He said he was disappointed that his proposal to instigate a review of past cases has not been acted on. He proposed police and prosecutors examine whether there had been failings of disclosure in a large number of serious crimes, but he said this should start with forces that have been shown to have performed poorly on investigations according to Her Majesty's Inspectorate of Constabulary and Fire and Rescue Services (HMICFRS).
"If the State gets it wrong, it is the State's responsibility to put things right," he said. "The Commission has been in touch with the Law Officers and the CPS to propose such a review and to offer to assist. That offer has not been taken up. This is disappointing. In my view there is a risk that serious miscarriages of justice will go undetected and unrectified as a result."
In his speech at University College London on Wednesday (October 10), Mr Foster was heavily critical of the quality of investigations conducted by the police.
"What underlies this, in my view, is a widespread and worrying lack of grip by too many investigators in the basics of criminal investigation. A lack of grip which is resulting in those who should be brought to justice not being properly investigated, in trials collapsing at the courtroom door or during trial itself; and still worse convictions which prove unsafe and which were entirely avoidable."
He pointed to the HMICFRS 2017 report that did not find a single police force outstanding at crime investigation. Ten required improvement in the basic policing task of investigating crime. And there was a dire shortage of trained investigators with one in five investigator positions either vacant or filled with untrained officers.
Almost half of police officers surveyed told inspectors they felt their force was not very effective, or not at all effective, at investigation. And the Inspectorate described the shortage of qualified detectives and other investigators as, "a continuing national crisis".
"Police officers must have a sound knowledge and understanding of the fundamentals and essentials of criminal law, including the rules of evidence and procedure," Mr Foster said.
"Cases can then be investigated, and if the evidence is there, the accused brought to trial. False accusations can be flushed out and the wrongly accused protected.
"Identifying and pursuing appropriate lines of enquiry which might support the defence case or undermine the prosecution case is not inimical to, or a distraction from, good police work and good prosecuting. It is good police work and good prosecuting.
"And for those of us concerned with miscarriages, ensuring that these basic police and prosecution shortcomings are acknowledged and put right has to be a top priority. Any analysis of miscarriages needs to be seen in the context of these fundamental shortcomings."
These include the recent high profile collapse of rape and serious sexual offence prosecutions of Liam Allan, Oliver Mears, Isaac Hay and Samson Mikele.
But Mr Foster said he does not have confidence in the CPS statement that all of the 47 cases dropped on non-disclosure grounds after a special review of ongoing prosecutions earlier this year would have been stopped before trial.
He said, even if true, this defence is scant comfort to those who will have had to suffer months if not years of unnecessary uncertainty and opprobrium.
"I do not myself think that the CPS contention that the existing checks and balances in the system guarantee cases which should be stopped will always be stopped before trial is supported by current evidence."
He said a particularly worrying aspect of the CPS review's findings was the number of instances where material that was already in the prosecution's possession when charges were brought – and which undermined the prosecution fundamentally – had still not been looked at at point of charge.
And he said he is in no doubt that serious efforts are now being made to address the disclosure problem but there remains "a real risk, amounting in my view to a near certainty" of a number of unsafe convictions including people still in custody arising from these poor past practices and which have not and may never come to the Commission to review.
Richard Foster CBE steps down as chair of the Criminal Cases Review Commission this month. He was previously chief executive of the Crown Prosecution Service.