Caution urged as limit to pre-charge bail comes into force
Pre-charge bail has been capped at four weeks as new laws come into effect to overhaul the police and criminal justice system.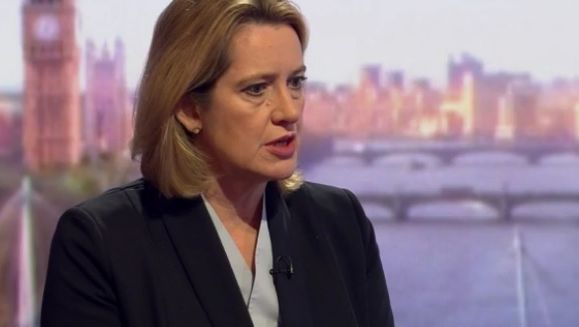 Pre-charge bail has been capped at four weeks as new laws come into effect to overhaul the police and criminal justice system.
Officers can only offer bail when "necessary and proportionate" under the Policing and Crime Act from Monday (April 3).
Initial bail periods have been set at 28 days – and will require authorisation from an inspector – in the biggest shake-up of police bail in 32 years.
The reforms follow a number of high-profile cases in which celebrities and journalists were placed on pre-charge bail for more than a year as investigations were carried out into historical sex abuse and phone hacking.
However, the changes were met with a warning from the Police Federation of England and Wales (PFEW) that they will mean "a considerable challenge" for custody officers.
Welcoming the reforms' enactment, Home Secretary Amber Rudd said: "Pre-charge-bail is a useful and necessary tool but in many cases it is being imposed on people for many months, or even years, without any judicial oversight – and that cannot be right.
"These important reforms will mean fewer people are placed on bail and for shorter periods.
"They will bring about much-needed safeguards – public accountability and independent scrutiny – while ensuring the police can continue to do their vital work."
The bail reforms were developed from a public consultation launched by then Home Secretary Theresa May in 2014.
Under the new measures, it will still be possible to bail suspects for longer than 28 days by applying for an extension.
In complex cases, officers can extend the bail period for up to three months from the start date by seeking authorisation from superintendent rank or above.
Any further three-month extensions must be authorised by assistant chief constables or above, and anything more will require approval by a magistrate.
The PFEW claims the vague wording of the legislation means officers could struggle to know whether extending bail beyond 28 days will be "proportionate".
It also believes the time limit is "unrealistic" for complex investigations, and that the changes will heap additional pressure on officers already suffering from poor morale and high stress levels.
Andy Ward, PFEW Deputy Secretary and Custody Lead, gave the example of cybercrime cases that require officers to seize computers and analyse other equipment to gain evidence.
Last year the College of Policing warned that the 28-day cap could create a "bureaucratic burden" as the average bail length is 56 days.
Its research found the longest bail extensions were due to factors out of forces' hands, such as gathering third party statements or conducting forensic examinations.
The college has produced online briefings and guides to support officers and staff as the change comes into place.
Police and crime commissioners will monitor their resource implications
Policing Minister Brandon Lewis said the bail system needed rebalancing "for the benefit of all concerned".
"Today's changes will bring an end to those long periods of bail without any independent oversight that we have seen in the past," he said.
"Police officers will keep on doing their crucial work. But now anyone on pre-charge bail will have their case reviewed regularly and independently.
"That's the right thing to do and I thank the police for their swift and efficient work in preparing for these new rules."
The Association of Police and Crime Commissioners (APCC) said it welcomed the changes as they seek to strike more of a balance between the rights of accused and the needs of the victims, but police and crime commissioners will monitor their resource implications.
APCC Chair Chair Dame Vera Baird QC said: "We are keen to ensure that police time is not wasted making applications to court to extend bail if it is known from the outset that, for instance, obtaining a forensics report may take months.
"In addition, we would not want this new system to encourage the police to give undue preference to cases with bailed defendants over those who are not on bail, unless there is another reason to do so.
"Many people under investigation by the police are understandably anxious and keen to have their position confirmed one way or another and it would be unfair if people in this state of mind were delayed in getting an outcome by preference being given arbitrarily to people on bail."
Alongside bail reforms, measures coming into effect within the Act include a duty on forces to collaborate with other emergency services.
The Act also brings in new powers to seize invalid travel documents and require people to remove disguises, increases sentences for putting people in fear of violence, and makes the PFEW subject to Freedom of Information legislation.