Car thief jailed after ramming police cars on two separate occasions
A man who rammed a police car with a stolen transit van, leaving two officers hospitalised, has been sentenced to five years and four months in prison.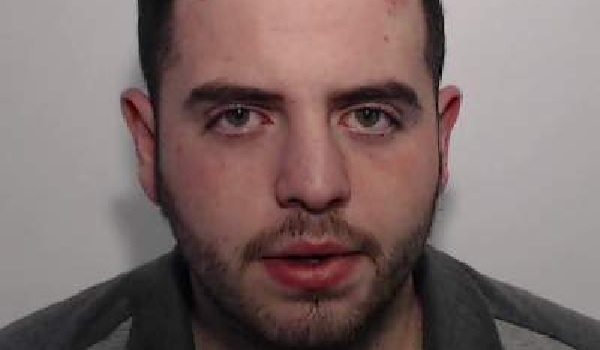 Daniel Cowell, 25, previously pleaded guilty to criminal damage with intent to endanger life, aggravated vehicle taking without the owner's consent, and driving without insurance and a licence at Manchester Crown Court.
He was caught after the two Greater Manchester Police (GMP) officers he initially hospitalised returned to work
In the first incident, shortly before 3.15am on September 5, 2017, the officers were in an unmarked car were patrolling Salford when they began pursuing a stolen Ford Transit van with false number plates.
Dash cam footage shows the suspect driving at high speeds and repeatedly slamming on the brakes.
He then led the officers into an address in Little Hulton, quickly turned around and sped towards the police car, ramming into it before driving off. Around £10,000 of damage was caused to the vehicle.
The two officers were treated in hospital for their minor injuries and were unable to continue their usual duties for several weeks.
However, after returning to work, the same officers spotted him driving a stolen Renault Mégane on October 17.
Following another pursuit during which a number of patrol cars were rammed, Cowell was arrested and charged.
Sergeant Danny Kabal, of GMP's Tactical Vehicle Intercept Unit, said: "Cowell's actions during the two pursuits were nothing short of an attack on police officers who were just trying to do their job and protect the public.
"Not only did he take these vehicles that didn't belong to him but he then proceeded to use them as a weapon, putting innocent members of the public and officers safety at risk without giving it a second thought.
"This kind of behaviour has no place in civilised society and simply cannot be tolerated. We will continue to pursue criminals like Daniel Cowell and hold them accountable for their actions."