Campaigners call for reform of 'digital strip search' policy
Ten human rights organisations are calling on the National Police Chiefs' Council (NPCC) to urgently revise a new policy to ask victims' permission to access personal data.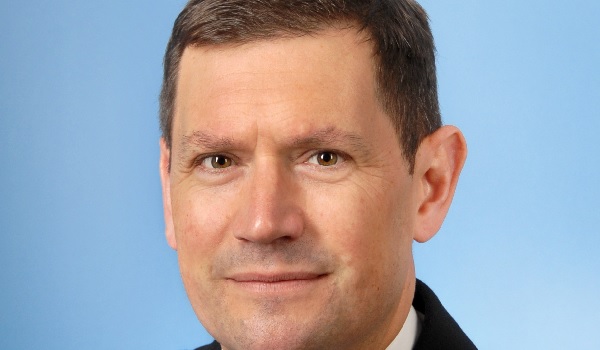 In a report published on Tuesday (July 23), Big Brother Watch claimed the policy is unlawful and needs immediate reform.
The privacy campaign group claims the "digital searches" are highly likely to infringe victims' data protection and privacy rights and are causing major delays to investigations.
Digital evidence consent forms were implemented in response to the collapse of trials in which investigators and prosecutors failed to identify vital evidence that weakened a case.
However, the campaign group's report, Digital Strip Searches: the police's data investigations of victims, claims the forms notifying victims, most commonly of sexual offences, that data from their phones would be downloaded are deterring them from coming forward and continuing with prosecutions.
The forms, which warn that allegations may not be investigated or prosecuted if victims refuse, but that if the case does continue, "defence representatives will be told of your refusal", were rolled out across forces in England and Wales in April.
Campaigners claim victims fear they may be investigated for minor offences, or that they may incriminate their friends or family by handing over their phones to the police, as the forms also warn that if evidence is found relating to other criminal offences, they will be investigated.
The Information Commissioner's Office (ICO) has launched an investigation into the issue.
The campaigners' call is also backed by Dame Vera Baird, Victims' Commissioner for England and Wales, and Claire Waxman, Victims' Commissioner for London.
Dame Vera said: "Big Brother Watch has done a detailed analysis. It confirms that uniquely in rape cases more demands for the content of digital devices are made of complainants than can lawfully be made of defendants.
"Unless they sign the entire contents of their mobile phone over to police search, rape complainants risk no further action on their case. These are likely to be traumatised people who have gone to the police for help.
"Brave and public spirited enough to contemplate giving the most intimate evidence at court, many are discouraged by what looks like scrutiny of whether they are suitable or worthy.
"As Victims' Commissioner I will work to get dignity and respect for victims, which means an end to this incomprehensible intrusion into their privacy."
Silkie Carlo, director of Big Brother Watch, said: "These digital strip searches are a gross invasion of victims' privacy and an obstruction of justice. Our phones contain emails, social media accounts, app data, photos, browsing history and so much more. These phone downloads can even exceed the information gathered from a police property raid.
"Understandably, many victims are refusing to be violated in this way. But no victim should have to make a choice between their privacy and justice.
"The digital interrogation policy doesn't allow victims to give police relevant pieces of evidence without feeling like their private lives will be put on trial. This disproportionate approach bears none of the basic qualities required by data protection or human rights law, and it's staggering that the policy is yet to be revoked. Police chiefs must urgently retract the policy and devise a more competent, proportionate and lawful approach."
Ms Waxman added: "This report further demonstrates why I called on the ICO to investigate the practice of digital evidence collection. With conviction rates as low as they are, we cannot afford to be forcing victims to choose between their rights to privacy and justice. The consent forms should never have been touched until post the ICO investigation, and I have called on police and the Crown Prosecution Service to reform this practice once the ICO investigation has concluded."
The NPCC said it will consider suggestions made by Big Brother Watch and look to findings of the ICO investigation, which is due to be published soon.
NPCC lead for criminal justice, Assistant Commissioner Nick Ephgrave, said: "The national digital consent form was introduced to bring consistency to the way forces were obtaining and recording the consent of victims and witnesses in providing their digital device for examination.
"Police have a duty to pursue all reasonable lines of enquiry in every investigation and to meet the disclosure obligations under the Criminal Procedure and Investigations Act. In this digital age, reasonable lines of enquiry often include the examination of material stored on or accessed by digital devices. This can happen in any investigation but is most common in cases where victims and suspects know each other.
"We believe that the best way of meeting our obligations is asking for consent to search for particular, relevant material. The new form is intended to ensure this is done properly and consistently across the country. It is also important to stress that digital devices are not examined as a matter of course – only when data on a device could form a reasonable line of enquiry.
"We recognise the concerns of some privacy and victims' groups and have been seeking advice from a wide range of groups to help us improve the process. We are strengthening training and investing in new technology, which will help to address concerns."
The ten groups campaigning against the policy are Big Brother Watch, Amnesty International, Centre for Women's Justice, End Violence Against Women, Fawcett Society, JUSTICE, Liberty, Privacy International, Southall Black Sisters and The Survivors Trust.