Cameras put evidence beyond doubt
Avon and Somerset Constabulary and Dorset Police are the latest forces to embark on a large-scale rollout of body-worn video (BWV) cameras.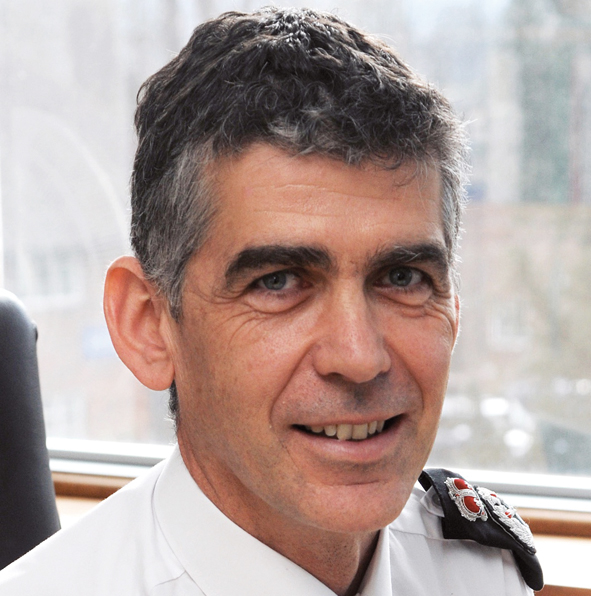 Avon and Somerset Constabulary and Dorset Police are the latest forces to embark on a large-scale rollout of body-worn video (BWV) cameras.
Chief Constable Andy Marsh, national police lead for BWV, said he wanted to equip his officers and staff at Avon and Somerset "with technology that helps keep them safe and provides a high-quality service to the public".
"I have seen BWV help gather evidence effectively, especially at incidents such as domestic abuse. It can encourage people to be more open in interviews and plead guilty earlier. It can also professionalise the work of the police through openness and transparency. This represents a very significant step forward for the force."
Dorset Police will embark on a "large-scale trial", involving 100-plus cameras at Bridport, Weymouth and Bournemouth this summer and the aim is to eventually provide cameras to all operational frontline officers.
It is part of a joint project with Devon and Cornwall Police in response to "public expectations" to make police more accountable for their actions.
Following a successful pilot, Avon and Somerset police and crime commissioner (PCC) Sue Mountstevens believes BWV cameras will "achieve better outcomes, create fewer complaints and give local people more confidence in their policing service".
"They are crucial in transforming the way the police work, not only acting as a tool to support officers, but also ensuring the local communities of Avon and Somerset are safe and feel safe.
"I have always championed openness and transparency and believe body-worn cameras will support this, for example, in using the technology to record stop and searches, or in the instance where a complaint is made against an officer. While we are mindful of privacy issues, we live in world where people record footage on their cameras daily."
The Metropolitan Police Service was one of the first UK forces to trial BWV on a large scale, focusing on the impact the devices had on complaints from the public and on stop and search encounters. The cameras' effectiveness in helping the police solve crime and secure convictions was also examined.
Following the trial, a report by the Mayor's Office for Policing and Crime and the College of Policing found that the cameras helped collect evidence and officers reported resolved issues sooner. The report also found that 92 per cent of the public questioned about the cameras agreed the devices improved police accountability.
Further results of the first ever trial by the College of Policing and Essex Police of BWV evidence captured by officers attending domestic abuse incidents found it was likely that the number of people charged following domestic abuse incidents would go up as a result of the technology.
Results showed a significantly higher proportion of people charged with an offence when officers wore cameras, compared with other sanctions, such as a penalty or community resolution. Where officers wore a camera, 81 per cent of the sanctions issued were charges, compared to 72 per cent when officers did not wear the equipment. Officers who took part in the trial also noted the benefits of capturing the context, comments, emotions and injuries when attending domestic abuse incidents.
Dorset Police said the cameras "will be used to record the majority of incidents and encounters, making the police more transparent and officers' actions more accountable".
Dorset Police operational lead, Superintendent Richard Bell, said: "All officers will receive training on the use of cameras and our legal responsibilities.
"The cameras will be docked and downloaded every shift, and files will be tagged for evidence."
Dorset PCC Martyn Underhill said BWV "increases the evidence gathering ability of the police, especially in domestic abuse and public order scenarios".
"Cameras can help diffuse difficult situations as people behave differently when told they are being filmed," he added.
"The cameras also prove extremely useful for officers facing extreme violence and can be used to assis