Cambridgeshire officer dismissed for lying under oath
A Cambridgeshire Constabulary officer has been dismissed without notice after lying under oath about the death of a missing man.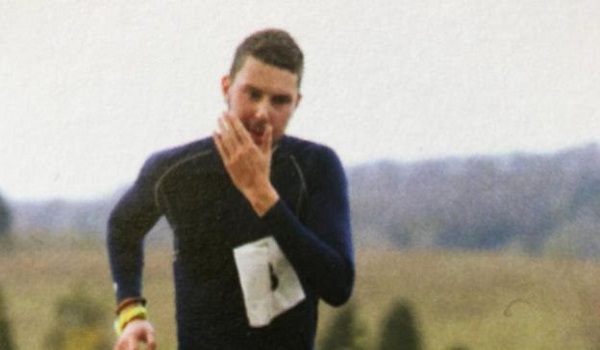 Police Constable Julian Crimes tried to "cover up his poor performance" by giving false evidence at the inquest of 23-year-old William Stilwell, who was found dead in Sussex hours after absconding from Fulbourn Hospital, near Cambridge, on November 16, 2015.
Following the report that Mr Stilwell had absconded, PC Crimes went to the hospital and spoke to a nurse who advised him of risk factors, including "suicidal tendencies", and information about Mr Stilwell being found at a hotel in Sussex during a previous disappearance.
PC Crimes went to two addresses in Cambridge to try to find Mr Stilwell and the police log was updated with information provided by the nurse.
The hearing was told the log was again updated after Mr Stilwell had phoned the hospital, saying he would catch a train back to Cambridge from Clapham Junction.
The entry included information that the nurse "did not believe what Mr Stilwell had said". PC Crimes did not revise his risk assessment, contact Mr Stilwell's mother, circulate Mr Stilwell's name on the Police National Computer or contact Sussex Police or British Transport Police.
It is alleged he made a "lengthy entry" in the incident log between 9.22pm and 9.52pm, which stated Mr Stilwell had suicidal tendencies and was suffering from mental disorder. Mr Stilwell was found dead at about 10.20pm in Sussex, having taken his own life.
Last week, PC Crimes appeared before a misconduct panel accused of "failing to carry out his duties diligently" in respect of the missing person report and knowingly giving "untrue" evidence at Mr Stilwell's inquest
PC Crimes told the inquest, which took place in September 2017, that while at the hospital he had not had a discussion with the nurse about suicide and repeatedly denied it was him who had made the log entries between 9.22pm and 9.52pm. He claimed that instead he had been "searching in the van, travelling around" at that time.
Following the inquest, a complaint was made by Mr Stilwell's parents, which prompted an investigation by the Independent Office for Police Conduct (IOPC).
A misconduct panel heard that the officer "realised… that he had not performed his duties diligently on November 16, 2015, or he believed that it would be suggested at the inquest he had not done so, and from that point on he was seeking to cover up his poor performance".
At the end of the five-day hearing, PC Crimes was found to have breached standards of professional behaviour in respect of duties and responsibilities amounting to misconduct, and honesty and integrity amounting to gross misconduct.
Deputy Chief Constable Jane Gyford said: "The public should be able to trust that police officers will always be truthful and open and act professionally at all times.
"We expect the highest standards of integrity from our officers, but PC Crimes' conduct has been found to have fallen short of our expectations. I hope this outcome offers some reassurance to Mr Stillwell's family that officers and staff will be held to account for their actions."
IOPC Regional Director Sarah Green said: "PC Crimes attempted to cover up his inaction on the evening William was reported missing by providing a dishonest account under oath during the coronial process. Were it not for the complainants coming forward and the independent investigation that followed, this officer's conduct may never have come to light."