Calls to change law on positive discrimination to boost BAME officer numbers
The leaders of black, Asian and minority ethnic (BAME) policing groups across the country have told MPs that the only way to address the imbalance in the number of BAME recruits is to change the law to allow positive discrimination.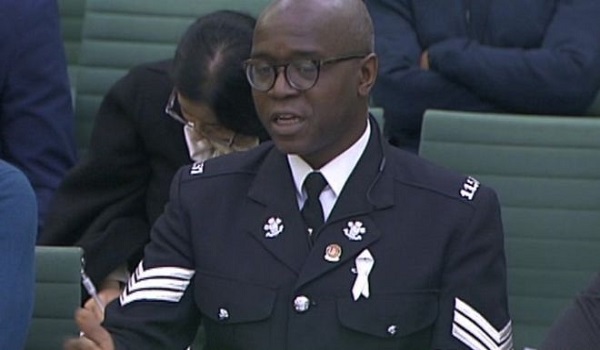 Speaking at a Home Affairs Select Committee (HASC) hearing on Tuesday (February 5) on what progress had been made in policing since the publication of the Macpherson report 20 years ago, representatives of the National Black Police Association (NBPA), the Metropolitan Black Police Association (MBPA) and the National Association of Muslim Police (NAMP) said continuing failures of other initiatives now meant positive discrimination was the only viable option left.   
Tola Munro, president of the NBPA told the committee that while a key recommendation of the Macpherson report was to increase the number of BAME officers, progress had stalled and not yet reached the required levels. In particular, the number of black, female officers in the police was extremely low.   
"Numerically, the number of black female officers has gone from 359 to 393 in the past ten years. That's an increase of 34 – less than one per force across the country. That's clearly not acceptable," he said.   
Mr Munro said that while a poll among BAME officers in 2013 had found only a third in favour of positive discrimination, a similar vote last October showed this had risen to 80 per cent in favour and the NBPA was now campaigning to take this forward.  
Drawing on the example of the Police Service of Northern Ireland (PSNI) which introduced a controversial 50/50 policy to increase the number of Catholic officers in the service, Mr Munro said a similar system should be introduced in the rest of the UK.  
"The way that the did it in Northern Ireland was that they had two pots. If declared as being catholic, you went into one pot, if you declared as protestant or anything else you went into the other pot. They would take an officer from the catholic pot and then one from the protestant pot until the catholic pot was empty. And they very quickly got up to 35 per cent [catholic]," he said.  
"I could envisage that something similar would be the case here. I know it comes with some issues and it's not something that everyone is in favour of, but you yourselves [the HASC] called for urgent and radical action two years ago and that hasn't happened." 
Mr Munro said the policy should not be introduced permanently, but as a short-term measure, positive discrimination would help: "to progress those people and hold those forces accountable if they don't do it." 
Addressing concerns that BAME officers who benefit from positive discrimination might be met with hostility from other officers who felt they were not deserving of their roles, Mr Munro said that was already the reality for BAME officers.  
"We get it anyway. If you progress at all you will be told you only go this position because you are black or because you are a woman or because you are gay – because it applies to all those areas too. You might as well be hung for a sheepl as a lamb. If we are going to be told that we are being progressed on the basis of our skin colour, let's make it above board in terms of recruitment and in terms of promotion," he said.  
Chair of the MBPA, Detective Sergeant Janet Hills supported calls for a change in the law. She said there had been great strides in recruiting women into the police – with forces reaching a "tipping point for cultural change" – but that a "gap has developed" with a lack of policewomen from African, Asian or Caribbean backgrounds. 
"We have become invisible to the organisation, so you can have police organisations up and down the country that do not have any black females in them. If you turned that on its head and said we have constabularies without any women in them there would be a public outcry. 
"But because we have become invisible to the organisation, that is how we are being missed. We are not being progressed and we are not being targeted around representing our communities within the police services," she said.  
Inspector Mustafa Mohammed, President of the NAMP, said he had hoped that positive action alone would have improved the situation for BAME officers in policing, but that patchy application of the strategy meant not enough progress was being made.  
"Positive action done properly can yield results, but two years on we are still in an ad hoc place. Despite a strong business case and operational need [for more BAME officers] we are running out of ideas and that positive discrimination is the only option. It seems that by default, there is nothing else left," he said. 
Bevan Powell, former chair of the MBPA and a founding member of the NBPA also called for public bodies such as the police to be held more accountable on race issues by bringing the topic under auspices of Her Majesty's Inspectorate of Constabulary, Fire & Rescue Services (HMICFRS). 
"Should a public body or the police be found to be institutionally racist, that should spark an action plan," he said: "Whether it's disproportionality in terms of conduct or in terms of stop and search, or a slow rate of [promotion] progression or a lack of representation in specialist departments, that should bring about consequences.  
"The only way you address that is by putting it under the equalities act and then it gives a mandate to the inspectorate body. HMICFRS should then annually inspect that force to see if there is progress being made."