Calls for investigation into mobile phone extraction
Concerns about the potentially "unlawful" use of mobile phone extraction (MPE) have been raised in a letter to the Investigatory Powers Commissioner.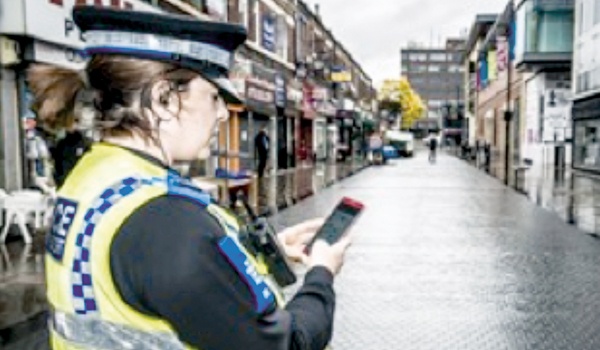 Campaign group Privacy International (PI) expressed worries that the use of MPE lacks legality in a call to Lord Justice Fulford to arrange an "urgent review" of the technology. 
The group said it is not aware of any application for authorisation for extraction under the Regulation of Investigatory Powers Act 2000 (RIPA), nor under the Investigatory Powers Act 2016 (IPA).  
This is required where a circumstance constitutes either an interception of communications, or equipment interference.  
The technology exists to recover digital evidence from mobile devices. Using an extractive device, forces can obtain data to saved and analyse.  
This can be made into an extraction report which can allow officers to gain a variety of information such a person's location and who they speak to.  
In the IPA, there is new legislation which includes new targeted warrants for equipment interference, which respectively calls into question all police equipment interference activity prior to the new Act.  
Currently, 26 out of 47 police forces have said they use equipment interference technology.  
A report by PI focused on the use of Self Service Kiosks (SSKs), Hubs (which serve a number of forces) and mobile extraction kits which are used outside of police facilities.  
The report, 'Digital stop and search; how the UK police can secretly download everything from your mobile phone', noted use some forces are using the technology without distinguishing usage between low level and serious crimes. 
The National Police Chief's Council (NPCC) has said that police use SSKs is governed by section 20 of the Police and Criminal Evidence Act 1984 (PACE), granting police the "power to require any information stored in any electronic form".  
However, this only permits police the ability to do so on police premises or by "a constable who has entered [those] premises in the exercise of a power conferred by an enactment".  
Meanwhile, different forces seem to disagree about the legal basis for the technology. British Transport Police refers to the Police and Criminal Evidence Act 1984 and Misuse of Drugs Act 1971. The Metropolitan Police Service relies on sections 18, 19, 22 and 32 PACE. Wiltshire Police refers to section 32 PACE. 
Furthermore, there is an absence of guidance for the public, regarding their rights if officers want to search their mobile phone. 
The letter recommends an urgent review into the use of the technology as well as the legal basis for its use, including its necessity and proportionality.  
The report recommends introducing a requirement for forces to obtain a warrant for searching the contents of a mobile phone, issued on the basis of reasonable suspicion, and new guidance for the public regarding their rights if officers want to search their mobile phone. 
The Investigatory Powers Commissioner has not issued a response.  
Millie Graham Wood, a solicitor at Privacy International said: "Having issued a complaint to the Information Commissioner, raising potential breaches of data protection legislation, we have now contact Sir Adrian Fulford, the Investigatory Powers Commissioner, to ask him to consider whether the way mobile phone extraction technology has been used by the police constitutes intrusive surveillance such that it should fall within his remit. 
"If the use of mobile phone extraction technologies constitutes either interception or hacking, then this raises a fundamental issue as to the legality of the actions by a large number of police forces over a lengthy period of time."