Call for parliamentary inquiry to address rise in violence against shop workers
The retail industry is calling for a parliamentary inquiry into the rising "torrent of violence and abuse" against shop workers.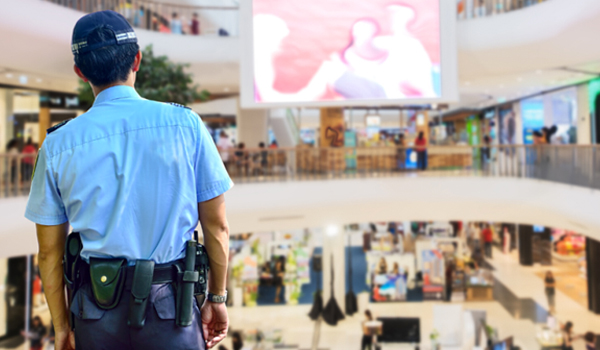 The Federation of Independent Retailers (NFRN), the British Retail Consortium (BRC), the Association of Convenience Stores (ACS) and the retail trade union Usdaw (Union of Shop, Distributive and Allied Workers) have written to Home Affairs Committee chair Yvette Cooper MP urging her to "investigate this growing problem".
The retail coalition says the Government has dismissed numerous calls to protect shop workers through the creation of a specific offence which would impose tougher penalties.
Two weeks ago, Usdaw's call for new legislation that would better protect retail workers was rejected by the Government, although it had a petition signed by over 63,000 people.
Usdaw says the Assaults on Retail Workers (Offences) Bill, promoted by Alex Norris MP (Labour/Co-op, Nottingham North), was timetabled for its second reading in the House of Commons, but the Government objected to it progressing and it has now been delayed until Friday, October 30.
Paddy Lillis, general secretary of Usdaw, said: "Retail staff are key workers delivering essential services and that role must be valued and respected, and they deserve the protection of the law.
"It is astonishing that in the face of the evidence we have presented to them, the Government have so far refused to take action that would protect retail workers and show that abuse is not part of the job. We continue to work with the employers to improve health and safety for staff, however, it is clear that we need more from the Government to tackle this crisis."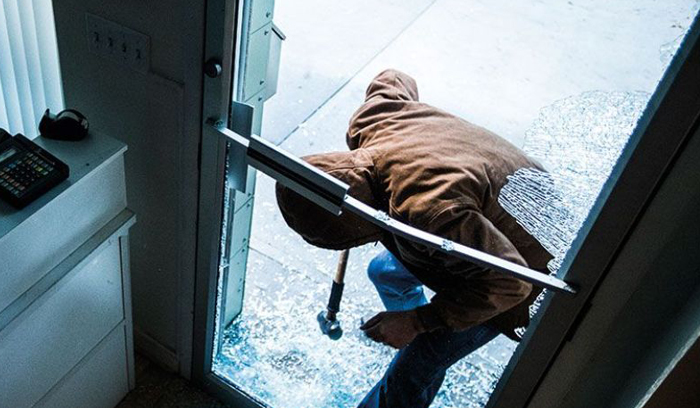 In 2019, retailers spent a record £1.2 billion on crime prevention. Despite this, ACS's 2020 Crime Report revealed there were 50,000 violent incidents in local shops, as well as BRC's latest crime survey, which found that violence and abuse on retailers has risen to around 400 incidents a day.
Usdaw, the UK's fifth biggest trade union with more than 400,000 members, says that, on average, a shop worker is abused, threatened, or assaulted 21 times a year.
The letter to Ms Cooper asks the committee to "investigate this growing problem of violence and abuse against retail workers and the measures the Government should be taking to address it".
It adds: "Assaults and abuse against retail workers was at an all-time high before coronavirus and has worsened over recent months as retail staff are on the front line, implementing new safety measures.
"These incidents are often the result of challenging shoplifters, enforcing age restricted sales and most recently, implementing social distancing measures. In some cases, our colleagues are threatened and attacked with weapons such as knives and syringes and since Covid-19 have even had people cough and spit at them.
"These incidents are not victimless crimes and have a serious impact, not only on the people running businesses and working in shops who experience physical injuries and psychological trauma, but also on the families they go home to and the communities they serve."
The retail coalition says its workers have been described by the Government as "hidden heroes" and praised for their hard work to keep the nation fed and supplied with goods needed.
"We were therefore disappointed to see the Home Office reject our call for a standalone offence for assaults against retail workers in their response to the Call for Evidence on violence and abuse toward shop staff," it adds. "Ultimately, a change in the law would provide shop workers with better protections and would send a strong and clear message that the Government and criminal justice system is on their side and will not tolerate incidents of abuse or violence."
Stuart Reddish, national president of the NFRN said it receives calls from "hundreds of retailers who are crime victims".
He added: "The impact of retail crime can be devastating and long-lasting – not just in terms of physical injuries but on anxiety and stress too.
"Retailers need the Government to act and tackle retail crime once and for all so everyone working in shops have confidence in their workplace and that should a crime incident occur they will receive the response and protection from the government, police and justice system that they deserve.
"We hope that an inquiry by the Home Affairs Select Committee will act as a catalyst for government action".
Helen Dickinson OBE, chief executive of the BRC, added: "How many more shop workers must be needlessly assaulted before the Government will act?
"Existing legislation meant to protect these workers is not working, and many of those committing these appalling crimes are not being held to account. Meanwhile, the victims and their families are left carrying the physical and emotional scars. The incidents are becoming more frequent, which is why we urgently need the Home Affairs Committee to hold an investigation into this crucial issue."
James Lowman, chief executive of the ASC, said: "Violence and abuse against shop workers rose for 40 per cent of retailers during lockdown, who were there every day on the front line to keep their communities going. Nobody should have to go to work expecting to face abuse, which is why we need proper interventions, including tougher sentences and additional police resources to stop the cycle of repeat offending."
The retail industry bodies also want the committee inquiry to focus on the Government's response to the Call for Evidence on violence and abuse toward shop staff, which they feel does not go far enough to keep colleagues safe and protected.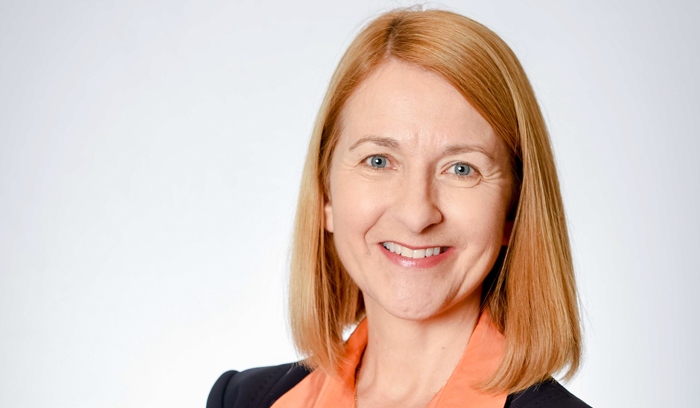 Katy Bourne, the Association of Police and Crime Commissioners' (APCC) new national lead for business crime, says the rise in assaults is "getting out of hand".
The Sussex police and crime commissioner (PCC) said figures from the BRC show assaults on shop workers have risen by nine per cent in the past year alone, and this number has only been further exacerbated by Covid-19 product shortages, strict social distancing measures and the enforcement of wearing masks in stores.
Ms Bourne has found that not only have levels of assaults and verbal intimidation increased but that business crime across the whole country is significantly under-reported, with current reporting mechanisms "too time-consuming for businesses". Recent analysis conducted with a large national chain revealed less than ten per cent of all its incidents were reported to the police.
She believes there are currently too many barriers to reporting crime for local businesses – including the time spent reporting crimes and the misconception that financial thresholds exist and influence what crimes police will investigate.
Peter Fisher from the National Business Crime Solution said: "Reporting to the police has a productivity cost and current reporting mechanisms could mean up to 20 to 30 minutes for a member of staff to be away from the shop floor.
"One large retailer is losing the equivalent of £24,000 a year in productivity reporting crime. By reducing the amount of time spent reporting, this cost implication will subsequently reduce, and you could really impact how frequently businesses come forward to the police."
As the new APCC national business crime lead, Ms Bourne said she will be using her position to identify a quick and easy reporting solution for businesses, encourage more local business crime partnerships to be set up to facilitate better intelligence sharing, and will work to tackle prolific offenders by introducing prevention and offender management schemes.
Speaking following her appointment in August, Ms Bourne said: "The rise in crime against businesses nationally is getting out of hand and unfortunately we have not been able to deploy the most appropriate response in the past because we have never had a clear picture of the problem.
"Current reporting mechanisms are too time consuming for businesses who are experiencing multiple offences daily and prolific offenders are pushing the boundaries further than ever before.
"I intend to work closely with business owners, business crime experts, my PCC colleagues, our local forces and the Policing Minister himself to identify ways in which we can innovatively tackle the problem.
"This pandemic has shown how important our local businesses and their staff are to our communities. Intimidation, verbal abuse and violence of any kind against shop workers cannot be tolerated.
"I want to identify better ways to tackle prolific offenders by managing their behaviour and preventing further harm.
"Business crime matters, and we must protect our high streets."
In her own force area, figures from April 1, 2019, to March 31, 2020, show there were 483 reports of violence against a shop worker made to Sussex Police – an increase of 32 per cent on the previous year.