'Calculated individual' led sex trafficking gang and subjected victims to 'Juju' rituals
A nurse who ran a human trafficking network has become the first British national to be convicted under the Modern Slavery Act for offences committed overseas.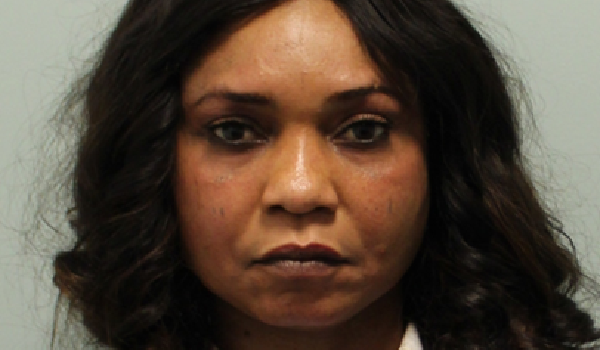 Josephine Iyamu, 51, was found guilty of perverting the course of justice and modern slavery offences on Thursday (June 28) for her role in sending Nigerian women to Europe and forcing them into sex work after subjecting them to voodoo rituals.
Her husband was cleared of perverting the course of justice.
An investigation was launched into Iyamu by the National Crime Agency (NCA) in July 2017 after German Police identified one of her victims and recovered evidence that pointed to her being the ringleader of a human trafficking group.
NCA officers tracked her to a small flat in Bermondsey, south London, where she was working as a nurse.
Despite her apparent moderate income, Iyamu frequently travelled to Europe and spent long periods in Nigeria, where she owned a large house in Benin City.
Iyamu and her husband were arrested by NCA officers after they landed at Heathrow airport on a flight from Lagos on August 24 last year.
While she was remanded in custody, Iyamu made attempts to trace and intimidate her victims and their families, as well as trying to bribe law enforcement officers into proving her innocence.
Birmingham Crown Court heard Iyamu oversaw the recruitment of vulnerable women, arranging their transport from rural towns in Nigeria to Germany and promising them a better life in Europe.
She charged the victims between 30,000 and 38,000 euros for the travel, and on arrival in Germany, they would be placed into a brothel and made to work as prostitutes to repay the debt.
Iyamu also hired a voodoo priest to put her victims through a 'Juju' ceremony – a ritual designed to exert control over women – in which they were forced to drink blood containing worms, eat chicken hearts, have their skin cut with razor blades and take an oath not to try and escape or tell police.
Five of her victims gave evidence via video link from Germany during the trial and told the court of the horrendous conditions they enduring while travelling across Africa, then to Italy, with rape kidnap and death commonplace along the route.
A sentencing hearing will take place for Iyamu on July 4. The NCA's investigation into her assets continues.
NCA Operations Manager Kay Mellor said: "Josephine Iyamu is a calculated individual who used her apparent status as a rich, powerful and influential lady to intimidate and manipulate vulnerable women.
"With zero regard for their safety and wellbeing, she sent them via dangerous routes to Germany and forced them to work in brothels to fund her own lifestyle.
"To her, these women were not human beings seeking a better life. They were merely a commodity which she could exploit to generate income for herself.
"I commend the bravery of the five women who came forward and recounted the abuse they suffered. Thanks to them, Iyamu will no longer pose a threat to others.
"Borders are not a barrier and working with our German and Nigerian NAPTIP colleagues, the prosecution was able to bring the strongest possible case to court and ensured she faced justice in the UK for her crimes."
Mario Lahn, lead investigator from the Polizei in Trier, Germany said: "It is hard to describe how these women had to suffer on their trip to Germany. In every meeting with them it became apparent what anguishes they had to get through and all of them are still suffering.
"The excellent and uncomplicated cooperation between the criminal investigation department in Trier, the Federal Criminal Agency, the NCA, the police in Nigeria and Europol led to the court case of Josephine Iyamu and her condemnation."