CAID: Five years of fighting child sexual abuse
The groundbreaking Child Abuse Image Database (CAID) is celebrating five years of fighting child sexual abuse and exploitation (CSAE), putting the UK as "one of the leaders" in the fight against the crime globally.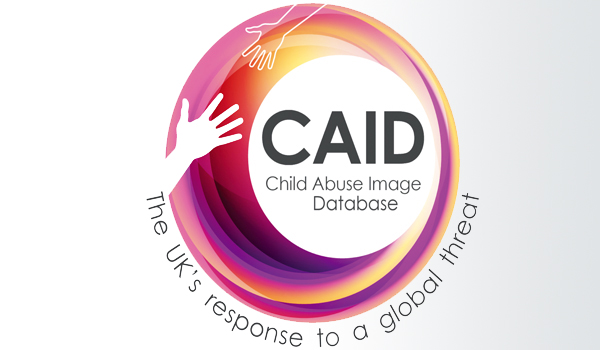 It has supported the majority of CSAE investigations involving images and videos by the UK's police forces and agencies, identifying 2,190 victims in 723,553 images and identifying offenders in 737,219 images (Office for National Statistics).
Patricia Cole, CAID programme director at the Home Office, said: "Since it was initially rolled out in December 2014, CAID has transformed how UK law enforcement deal with images of child sexual exploitation and abuse.
"It brings together all the images categorised as illegal that the police and National Crime Agency encounter, creates unique hashes to enable forces to quickly identify illegal images on seized drives and supports investigators and victim ID officers to identify victims and offenders.
"CAID has continued to improve and this has been achieved through a team of people from many different organisations enabling UK policing to respond to the evolving threat of online child sexual exploitation."
The database catalogues CSAE images and videos to provide a resource for investigators in the UK to collaborate and share intelligence. It now contains more than 8.3 million images.
Before the database was created, the Home Office said police forces were completely siloed when it came to fighting CSAE cases. The only way to prevent duplication was to save and reuse work completed by the same force, with little collaboration and a large portion of the casework being completed manually.
By enabling faster analysis of content and collaboration between forces, CAID increases efficiency and reduces caseload for law enforcement so they can focus efforts on reviewing new evidence to identify perpetrators and victims. The CAID team says that to put this into context, a case with 10,000 images would previously have taken investigators up to three days to review all content. Now, after matching images against CAID, a case of this size can be reviewed in an hour. CAID has also had positive effects on police personnel mental health by reducing the amount of disturbing content that has to be reviewed to solve a case.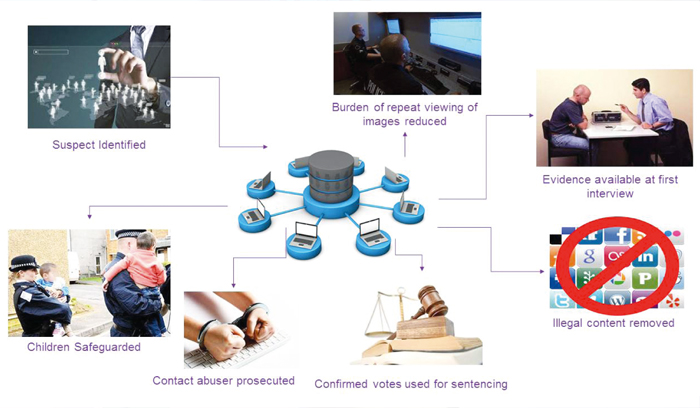 Supported by L3Harris Technologies, a global aerospace and defence technology company, the database utilises some of the most advanced technologies available for law enforcement today.
The two technologies that are the foundations of CAID are Griffeye Analyze and Hubstream Intelligence Server. Griffeye Analyze is a digital investigation platform used by national security, defence and law enforcement forces across the world, and the Hubstream Intelligence Server is a crime analytics software, which is also used by some of the world's largest law enforcement agencies. These tools are integrated in CAID to support the complete investigative lifecycle, from intake, triage, reviewing and assigning investigations, through to resolution and closure.
The Home Office believes the establishment of CAID has put the UK as one of the leaders – if not the leader – in the fight against CSAE globally.
Former Dorset Police forensic investigator and CAID user Tristan Oliver, now Griffeye's law enforcement liaison officer and trainer, said: "Having worked in digital forensics teams since the early 2000s when criminals were only just starting to create, consume and share this content digitally, I can say without a doubt that CAID has completely changed the game for law enforcement.
"The amount of time that is saved with increased collaboration is incredible. I look forward to seeing how CAID evolves, potentially adopting revolutionary artificial intelligence and facial matching tools to make the investigation faster still, which will be a priceless weapon for law enforcement in the fight against these horrific crimes."
Ian Charles, who heads up L3Harris's intelligence and cyber international division, added: "We are proud to be at the forefront of the ongoing fight against this heinous crime by providing actionable intelligence to the team working on the front line to prevent child abuse.
"Our role as the Home Office's software integrator, including software from our strategic partners Griffeye and Hubstream, has provided the UK with a world-leading capability in this critical mission to prevent and protect some of the most vulnerable in our society."