BWV 'important mechanism' to combat crime
The largest roll-out of body-worn video (BWV) cameras by police anywhere in the world continues to gather pace with the Metropolitan Police Service (MPS) equipping more than 1,300 officers in its new East Area Command.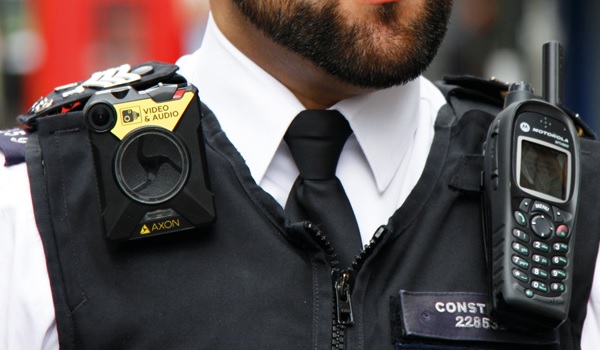 The new command – which covers the London boroughs of Barking and Dagenham, Havering and Redbridge – was set up in January as a test site for a proposed restructure of local policing at the force, moving from a borough-based policing model to basic command units (BCUs).
Described as an "important mechanism to combat crime", BWV cameras were issued to around 900 police officers and police community support officers in Redbridge and Barking and Dagenham at the end of last month, after 350 cameras were issued to officers in Havering in November.
Additional cameras will also be available for specialist departments across the command.
Over the coming months, cameras will be issued to all 32 London boroughs and a number of frontline specialist roles, including overt firearms officers.
The MPS says the deployment of all 22,000 cameras is anticipated to be complete by the summer.
Chief Superintendent Sean Wilson, lead for response policing in the East Area Command, said BWV was an "important addition" to the equipment provided to frontline officers.
"It can be difficult to articulate what officers have witnessed, however, with both an audio and visual capability, the cameras provide much needed context in our presentation of evidence," he added.
"I see the issuing of the cameras as an important mechanism to combat crime and one which will support both officers and the public."
The cameras have already shown they can help bring speedier justice for victims. The MPS says they have proved particularly successful in domestic abuse cases where there has been an increase in earlier guilty pleas from offenders who know their actions have been recorded.
It adds that the technology also offers "greater transparency for those in front of the camera as well as behind it", reassuring Londoners during their interactions with the police.
The MPS says the cameras allow the force to "demonstrate the professionalism of officers in many challenging and contentious interactions, such as the use of stop and search".
The new BCU approach is currently being tested in two MPS areas that have been brought together – the Barking and Dagenham, Redbridge and Havering boroughs; and Camden and Islington boroughs.
Mayor of London Sadiq Khan says BWV is a "huge step forward in bringing the capital's police force into the 21st century and encouraging trust and confidence in community policing".