Bus driver's son is first ethnic minority Home Secretary
The new Home Secretary faces the double challenge of rising violent crime figures and repairing the damage in the wake of the Windrush immigration furore that ultimately cost Amber Rudd her job.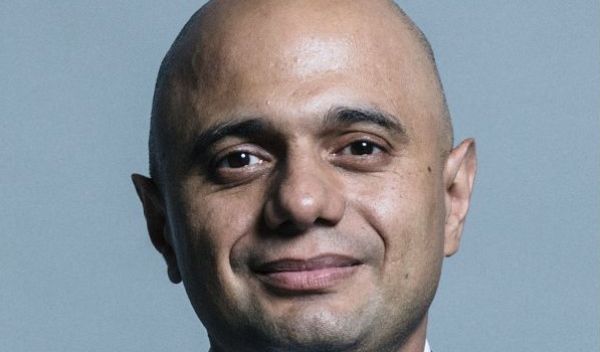 Sajid Javid was appointed to one of the top three ministerial offices "by telephone" by Prime Minister Theresa May on Monday morning (April 30) – hours after Ms Rudd fell on her sword amid increasingly hostile calls to step aside.
Mr Javid, the son of a Pakistani immigrant bus driver, becomes the first Home Secretary from an ethnic minority background.
In his first statement to reporters, he admitted his "most urgent task" is ensuring Windrush migrants get treated with the "decency and the fairness they deserve".
The resignation of Ms Rudd, who until news of her departure late on Sunday (April 29) planned to face more questions from MPs today, came against a backdrop of mounting pressure on her performance as Home Secretary – having admitted to "inadvertently misleading" Parliament over the existence of deportation targets.
Last week Shadow Policing and Crime Minister Louise Haigh, who joined a growing chorus of dissent, urged Ms Rudd to step down following yet another rise in knife and gun crime.
Figures published by the Office for National Statistics had revealed police recorded knife crime increased by more than a fifth in the year ending December 2017.
Gun crime also rose by 11 per cent – while the homicide rate surged nine per cent with 653 murders recorded last year.
Ms Haigh said Ms Rudd's refusal to recognise the impact of police cuts has rendered her position untenable.
"From Windrush citizens to victims of violent crime, her repeated refusal to acknowledge the consequences of her own policies means she cannot remain in office," said Ms Haigh.
Shadow Home Secretary Diane Abbott, who also made repeated calls for Ms Rudd to resign, challenged the new incumbent in the Home Office to end the policy of creating a "hostile environment" for immigrants.
She said Ms Rudd's departure was "inevitable, the only surprise is that it took so long".
Elected to Parliament in 2010, Mr Javid was quickly tipped as "future prime minister material" – his supporters seeing his life story as a huge asset in a leadership contest.
He once joked of his political contemporary – Labour's London Mayor Sadiq Khan –  that "you wait for an immigrant bus driver's son to turn up in politics, and then two turn up at once".
Mr Javid's appointment was welcomed by Cabinet colleagues. Culture Secretary Matt Hancock hailed him as "a serious political thinker who gets things done" while former Justice Secretary Liz Truss described him as "effective, no-nonsense and brave".
His old job as Secretary of State for Housing, Communities and Local Government goes to former Northern Ireland Secretary James Brokenshire, who has recently returned to Westminster after treatment for lung cancer.
International Development Secretary Penny Mordaunt takes on Ms Rudd's former responsibilities as Minister for Women and Equalities.