New Home Secretary Sajid Javid facing officer brother across the ever-thinning blue line
New Home Secretary Sajid Javid has insisted he is the "right choice" as he faces the double challenge of rising violent crime figures and repairing the damage in the wake of the Windrush immigration furore that ultimately cost Amber Rudd her job.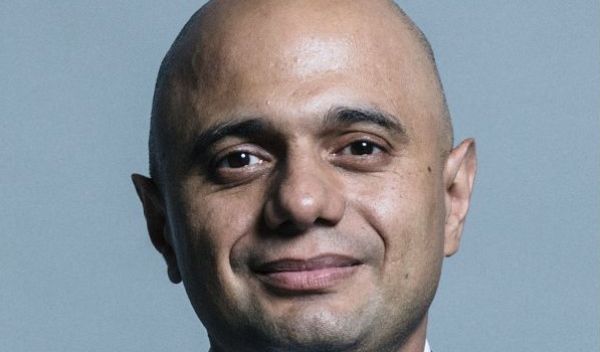 Mr Javid was appointed to one of the top three ministerial offices of state "by telephone" by Prime Minister Theresa May on Monday morning (April 30) – hours after Ms Rudd fell on her sword amid increasingly vociferous calls to step aside.
The son of a Pakistani immigrant bus driver who came to Britain in 1961 with £1 in his pocket, the 48-year-old becomes the first Home Secretary from an ethnic minority background.
In his first official statement in Westminster, he pledged justice to the Windrush migrants – telling MPs his own family could have been targeted.
Mr Javid told the Commons: "When I heard that people who were long-standing pillars of their community were being impacted for simply not having the right documents to prove their legal status in the UK, I thought that it could be my mum, my brother, my uncle or even me.
"I want to make one thing crystal clear. We will do right by the Windrush generation."
Last week Shadow Policing and Crime Minister Louise Haigh, who joined a growing chorus of dissent, urged Ms Rudd to step down following yet another rise in knife and gun crime.
Figures published by the Office for National Statistics had revealed police recorded knife crime increased by more than a fifth in the year ending December 2017.
Gun crime also rose by 11 per cent – while the homicide rate surged nine per cent with 653 murders recorded last year.
Ms Haigh said Ms Rudd's refusal to recognise the impact of police cuts has rendered her position untenable.
"From Windrush citizens to victims of violent crime, her repeated refusal to acknowledge the consequences of her own policies means she cannot remain in office," said Ms Haigh.
Shadow Home Secretary Diane Abbott, who also made repeated calls for Ms Rudd to resign, challenged the new incumbent in the Home Office to end the policy of creating a "hostile environment" for immigrants.
Distancing himself from his predecessors, Mr Javid said: "I think it is a phrase that is unhelpful, and it does not represent our values as a country."
He said he was "angry too", after Ms Abbott asked if he was aware how "frightened and angry the Windrush generation and their families are".
Mr Javid added: "Like her, I am also a second generation migrant and I know that she shares that anger, and she should respect that other people do – she doesn't have a monopoly on that."
While Windrush campaigning MP David Lammy called for promises made by the Government to be urgently written into law, Mr Javid's predecessor, Ms Rudd, applauded his first Commons performance as Home Secretary, tweeting: "Outstanding debut by fantastic Sajid Javid."
Elected to Parliament in 2010, Mr Javid was quickly tipped as "future prime minister material" – his supporters seeing his life story as a huge asset in a leadership contest.
He once joked of his political contemporary – Labour's London Mayor Sadiq Khan – that "you wait for an immigrant bus driver's son to turn up in politics, and then two turn up at once."
As well as overseeing 31 agencies and public bodies – including the UK's Border Force – his number one task will be to deal with the fallout from Windrush. The potential cases stand at a reported 1,300 with compensation and citizenship schemes to negotiate.
Meanwhile a spike in stabbings and gun crime plus the threat of terror, coupled with 20,000 fewer police officers since 2010, will keep the new Home Secretary occupied in a fine balancing act. The Serious Violence Strategy introduced in March by Ms Rudd has suffered critical reviews for proposing only minor tweaks to the law.
But the father-of-four can well expect 'reaction' to his future stance on overseeing policing from very close to home.
One of his four brothers – Bas – is one of the most senior Muslim police officers in Britain and seen as a national role model.
A chief superintendent, with West Midlands Police since 2007, Bas Javid has previously warned on Twitter of the very thin blue line and said that all forces face major budget cuts.
The former Avon and Somerset Constabulary officer of 24 years' service, with a previous military history including a commendation during the Gulf War, was named uniformed services person of the year in the British Muslim Awards last December – selected ahead of other emergency services and military personnel.
The Home Secretary's appointment was welcomed by Cabinet colleagues. Culture Secretary Matt Hancock hailed him as "a serious political thinker who gets things done" while former Justice Secretary Liz Truss described him as "effective, no-nonsense and brave".
His old job as Secretary of State for Housing, Communities and Local Government goes to former Northern Ireland Secretary James Brokenshire, who has recently returned to Westminster after treatment for lung cancer.
International Development Secretary Penny Mordaunt takes on Ms Rudd's former responsibilities as Minister for Women and Equalities.
Departing Home Secretary Ms Rudd won belated praise from Opposition quarters with Labour deputy leader Tom Watson saying she was "carrying the can" for Theresa May while Labour MP Lisa Nandy criticised those gloating as "doing us no favours".