Budget prediction: Police Scotland set for VAT exemption but no back-payment windfall
Chancellor Philip Hammond is expected to exempt Scotland's police and fire and rescue services from future VAT payments.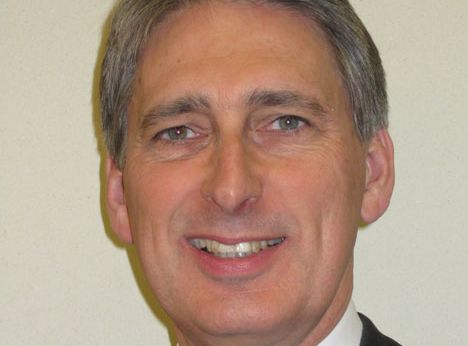 Chancellor Philip Hammond is expected to exempt Scotland's police and fire and rescue services from future VAT payments. However, the anticipated announcement in today's Budget (Wednesday November 22) is likely to stop short of agreeing to a Treasury refund for past payments. It had been widely predicted that Mr Hammond was about to reimburse the two services for £140 million they have paid to the Treasury in VAT since becoming single national bodies in 2013. But Mr Hammond is expected to draw a line under the political controversy by introducing only a future exemption. Ruth Davidson, the Scottish Conservative leader, and the 13-strong group of Scottish Tory MPs will claim this is as a victory for their pressure, while the Scottish government and the SNP will argue that it is not enough as it would still leave the two services out of pocket. Last week, SNP Westminster leader Ian Blackford challenged Theresa May at Prime Minister`s Questions that his party "would not give up" on the issue and urged her to take action, adding: "Scottish fire and police are the only forces in the UK to be charged VAT, depriving frontline services of £140 million since 2013." He pointed to a SNP campaign that has raised the issue 30 times in Parliament, demanding the UK Government gives Scotland's emergency services back the £140 million and scrap VAT. Mrs May told MPs that Treasury officials were looking at the issue, emphasising the "very constructive representations," which had been made by her Scottish Conservative colleagues. She said that the SNP was told at the time that making the police and fire services national rather than regional bodies would mean they would be ineligible for VAT refunds. SNP MSPs Kirsty Blackman and Joanna Cherry have written to the Scottish Conservative Group of MPs seeking confirmation that they understood that "scrapping the VAT alone will not suffice". They added: "If they agree that it is unjust for Scotland's emergency services to pay VAT, they should agree with the full reimbursement of £140 million that police and fire services have been unfairly forced to pay." In response, the Scottish Conservative Group of MPs again stressed how the SNP had been warned by the UK Government that a decision to centralise Scotland's emergency services would lead to them losing their VAT .