Budget cuts leave MoD Police ill-equipped for terror threat 'not seen in recent generations'
The new Defence Secretary has been urged to reverse police cuts that leave military sites at "unacceptable" risk from terror attacks.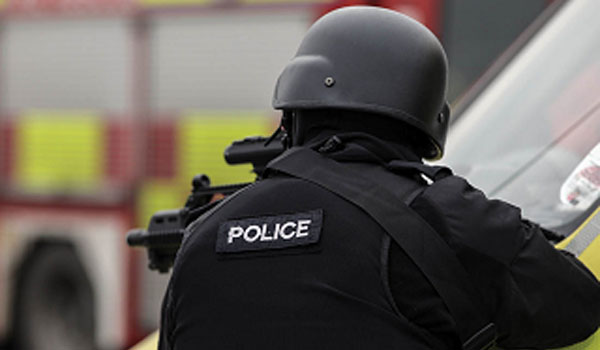 The new Defence Secretary has been urged to reverse police cuts that leave military sites at "unacceptable" risk from terror attacks. The Ministry of Defence (MoD) Police could lose more than 300 armed officers if planned cuts of up to £15 million go ahead, according to Defence Police Federation chair Eamon Keating. The loss – the equivalent of a whole force's firearms capability – may cause MoD Police numbers to drop below 2,200 while some sites are already running at half strength. In an open letter to new Defence Secretary Gavin Williamson, Mr Keating warned that these cuts are already putting military locations below acceptable safety standards and called for them to be cancelled. Mr Keating said: "We must assume that our military establishments and assets are under threat in a way we have arguably not seen in recent generations. "Yet despite this risk, decisions are being taken by MoD officials – and implemented by, among others, the senior officers of the MoD Police – that prioritise the pursuit of financial savings over the threat to our assets. "It is perhaps only a matter of time before and MoD establishment in the UK faces attack, and the reality is that continued and pernicious reductions in the capacity of the MoD Police leave it ill-equipped and understaffed to deal with such a situation." Savings requirements over the next few years mean the MoD Police stands to lose around £15 million from its £167 million budget. The Cabinet Office is also leading a security review of defence spending that may lead to further funding reductions. Mr Keating believes the MoD Police is already operating in an "emergency position" on a day-to-day basis and any further pressure from terrorism causes it to move beyond this. The force currently has more firearms officers than all other English and Welsh forces apart from the Metropolitan Police Service combined, and provides armed support in the event of major terror attacks. After the Manchester Arena bombing in May, a quarter of the force's armed resources were deployed in reassurance patrols across the country. "We are absolutely cut to the bone here and any further reductions in funding only means a reduction in firearms officers," Mr Keating said. "My fear is at what point do you stop – do you stop when there is an attack, or when something goes wrong, or do you stop when clearly what you are doing is going to damage security?" A MoD spokesperson said: "The MoD Police has enough people to meet its commitment to protecting key sites across the country. "We take the safety and security of such sites very seriously and we would never put them, or the people who work within them, at risk."