BTP asks CPS to review death of station worker
British Transport Police (BTP) has asked the Crown Prosecution Service (CPS) to review evidence in the case of railway worker Belly Mujinga who died from coronavirus in April.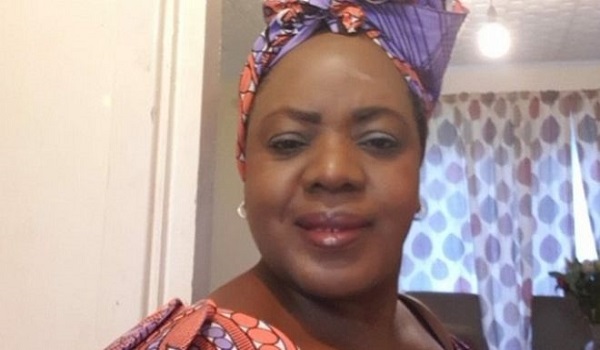 The review relates to an incident on Saturday, March 21, when Ms Mujinga and two of her co-workers were working on the concourse of London's Victoria Station. At one point they were involved in a disagreement with a customer who allegedly coughed and spat at them.
On April 2, Ms Mujinga was admitted to hospital where she died a few days later on April 5.
Details of the incident were not reported to BTP until May 11 and soon afterwards an investigation was launched by its Major Serious and Organised Crime team. Despite the passage of time, CCTV of the incident was obtained and led to the identification of a 57-year-old man who was interviewed under caution on May 17.
Following the interview, senior detectives concluded there as was insufficient evidence to support a prosecution based upon the allegation that the man spat deliberately on Ms Mujinga.
The man also gave a negative antibody test, showing he had never had the illness, and the force last week concluded that Ms Mujinga's death was not linked to the incident and closed the case.
During the course of the investigation, more than one million people signed a petition calling for justice for the family of Ms Mujinga and in a statement issued on Friday (June 5) BTP said it requested the review in light of the "wider public interest".
BTP said it understood the depth of feeling over the case and that there were further questions over how it was decided there was insufficient proof of a crime to justify a prosecution.
"We can assure the public that we have comprehensively reviewed all the available evidence and have not identified any offences or behaviour that meets the threshold for prosecution," the force said.
"Nonetheless, in recognition of the wider public interest in the circumstances of this case, we have invited independent review by the CPS of the available evidence, and whether there are any further lines of inquiry and opinion in relation to BTP's position on the prospect of meeting the general principle of a successful prosecution.
"We have kept Ms Mujinga's husband and family involved in our deliberations and have shared the information we have with them to help them understand our rationale for the conclusion we reached. Our specialist officers continue to support them as they grieve the loss of an adored mother and wife.
"We hope this helps contextualise our approach to investigating these allegations of a criminal incident, the evidence available to support further judicial proceedings in respect to those allegations and our ongoing compassion for those who knew and loved Belly."