Bromley incident prompts fresh calls for swift release of BWV
The Metropolitan Police Federation has renewed calls for the swift release of footage from body-worn video (BWV) footage of encounters between officers and members of the public to prevent them being subjected to trial by social media.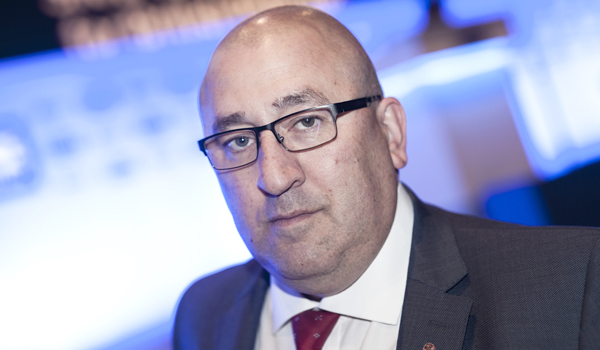 It follows an incident in which an elderly black man required hospital treatment for serious facial injuries after being stopped in Bromley, South London, due to a faulty brake light.
A spokesperson for the Metropolitan Police Service (MPS) said the man was involved in a "struggle" with officers and arrested for assaulting an emergency worker.
However, a woman identifying herself as the man's daughter posted photos of his injuries on Instagram, saying that he suffered a broken nose and fractured cheekbone. She claimed that officers had struck her father first, rather than the other way round.
Ken Marsh, chair of the Metropolitan Police Federation, said: "Yet again colleagues in the Metropolitan Police are being subjected to trial by Social Media – and subsequently traditional media – based on unsubstantiated and frankly false allegations. This time based on an incident in Bromley.
"Police officers have no issue with being held accountable for their actions – we are the most accountable of public services and we look forward to the Independent Office for Police Conduct bringing this matter to a swift conclusion.
"The team from the Metropolitan Police Federation have witnessed the body-worn footage of this latest incident in question. We can say we will be robustly defending the actions of these officers and are supporting them at this time. These police officers acted incredibly professionally, despite coming under attack.
"Enough is enough. We can't keep carrying on letting policing – and our brave police officers – get vilified in the media when they have done nothing wrong. Especially when we have the means to swiftly disprove such false and damaging allegations.
"All our colleagues are wearing BWV. We have nothing to hide. Let's get this footage out there and show the reality of the abuse and the dangers our colleagues face all across London as we keep people safe."
He added: "There are always two sides to every story. And yet when it comes to the actions of police officers – and in particular video footage of the difficult work we do being put into the public domain – we only see and hear about one side. That of the public – usually with a, frankly, anti-police agenda.
"How can it be right or fair for police officers to be put on trial by social media? It does damage to policing and to the individual officers concerned and can lead to social tension, which in the current climate is highly irresponsible. All the while, our colleagues are expected to sit back and shoulder the abuse and defamatory comments with no redress.
"The Metropolitan Police Federation has consistently called for the prompt release of officer's body-worn camera footage. Let's release the footage now – that would soon end much of the nonsense we see on our screens and on Twitter, Instagram and Facebook. We are transparent. We have nothing to hide."