Britain's most wanted man 'won't fight extradition from Spain'
UK law enforcement has hailed the pending return of former Stephen Lawrence murder suspect Jamie Acourt as a "great result" after he was held following a Europe-wide policing investigation.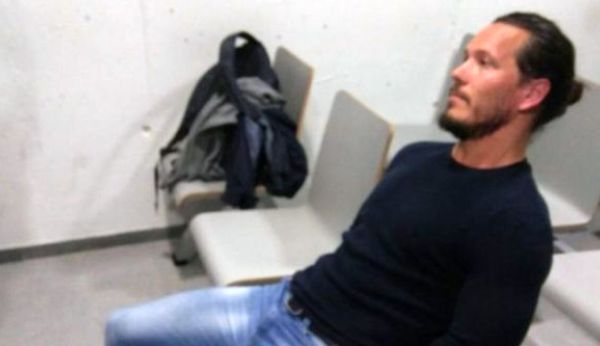 The 41-year-old was detained in a joint National Crime Agency (NCA), Metropolitan Police Service (MPS) and Spanish Cuerpo Nacional de Policía operation as he left a gym in Barcelona at the weekend.
Mr Acourt had been due to appear in court in Madrid this week on suspicion of large-scale supply of drugs, but at a hearing of the Spanish High Court it was accepted that he will not fight his extradition.
A NCA spokesperson said: "We can confirm that he is not challenging his extradition."
However, the UK agency could not confirm when Mr Acourt, who remains in custody in Barcelona after appearing in court via videolink, will be brought back to Britain. It is likely to be days or weeks, rather than months.
The MPS's extradition unit is likely to bring Mr Acourt back but, once in the Spanish court system, a number of things will have to happen before he is returned to Britain, the NCA added.
NCA deputy director Dan O'Mahoney tweeted the European Arrest Warrant detention under the hashtag #nowheretohide, adding: "What a great result from @metpoliceuk @NCA_UK and our Spanish partners".
NCA director-general Lynne Owens said she was "very proud" of the UK officers involved and added "sincere thanks" to the Spanish side of the operation.
He was apprehended on a EAW on suspicion of drugs offences, as he left the Metropolitan Sagrada Familia Gym on Friday afternoon (May 4). The NCA described him as one of Britain's most wanted fugitives – and the 81st out of 96 to be tracked down in Operation Captura.
He was last seen in the UK on February 1, 2016, in the Eltham area of south London.
Mr Acourt has always denied involvement in the murder of 18-year-old Stephen Lawrence in Eltham in April 1993.
Ian Cruxton, head of International Operations for the NCA, said: "Acourt thought he could evade capture but as a result of an intelligence-led operation his days on the run have ended.
Steve Reynolds, the NCA's regional head of international operations, told Radio 4's Today programme that many fugitives "believe they can hide in plain sight" among Spain's large British community.