Britain must boost number of border officers by March 2019, MPs told
MPs have been warned that the UK will have to massively increase its number of border officers to cope with Brexit.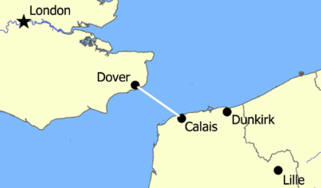 MPs have been warned that the UK will have to massively increase its number of border officers to cope with Brexit. Without a sizeable recruiting campaign – completed by March next year – it will be "impossible" for the UK to be prepared for the 2019 deadline exiting the EU, they were told. David Wood, former director general of immigration enforcement at the Home Office, said Border Force officers would need to be hired 12 months before Britain departs the EU to make sure all are properly vetted and trained. Mr Wood told the Home Affairs Select Committee (HASC): "I don't think under current resources the challenge of Brexit can be met – and certainly not smoothly." "With Brexit the EU essentially becomes the rest of the world. That places additional pressure on the borders given the time taken to process each individual – considerable pressure. "I fear it may be nearly impossible to be ready by 2019." The former chief inspector of Borders and Immigration John Vine told MPs that the three million EU citizens already in the UK were creating an "unprecedented bureaucratic challenge". Border Force numbers fell from 7,911 to 7,670 in 2016-2017, according to the Home Office. Earlier this year, the general secretary of the Borders, Immigration and Customs Union Lucy Moreton revealed that London City Airport was the only place in the UK that did not have any Border Force vacancies. She said: "Britain's borders are not secure." Day-to-day funding for the Border Force was cut by 0.4 per cent to £558 million in for 2016/17. UK Border Force foiled more than 56,000 attempts by migrants to reach Kent from Calais in 2016. The Home Office figures – published in the summer – were the second highest in seven years, despite dropping by 25,000 compared to 2015, showing that up to 153 efforts are disrupted every day. The number of foiled attempts included instances where the same people had repeatedly tried to gain entry on different days. The Home Office said the decrease was a "success", and the figures "make absolutely clear that our approach to securing the UK`s border is working". It added: "We will continue to work closely with our French counterparts to maintain border security and keep legitimate passengers and trade moving." The statistics came in the same week that violent clashes erupted in Calais, involving up to 200 migrants – with a number of police officers injured in the incidents, which have involved Afghans and Eritreans. Dover and Deal MP Charlie Elphicke spoke at the time of the "true scale of the challenge" facing the UK "and why we need more investment at our border".