Brexit red lines could see UK kicked out of key security arrangements
Access to critical security tools are "a matter for negotiation" despite the EU's chief negotiator saying they will be lost once the UK leaves the European Union.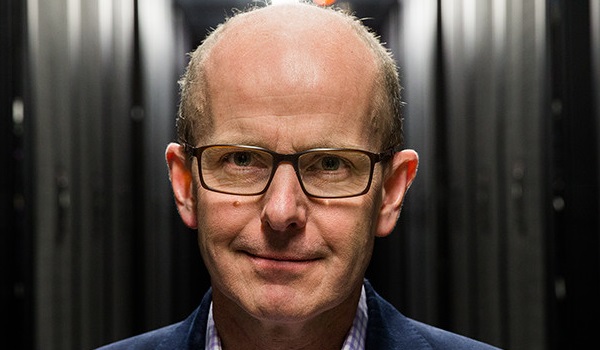 UK law enforcement will be kicked out of the European Arrest Warrant (EAW) and will no longer have a managing role in agencies like Europol and Eurojust post-Brexit, Michel Barnier has claimed.
Addressing a summit in Vienna on Tuesday (June 19), Mr Barnier called on the UK to show "realism" on its ongoing access to shared security arrangements due to its position on EU red-lines such as free movement of people.
However,  the Government said any future cooperation and access to pan EU security measures are still being negotiated and any future arrangements will benefit from already being closely aligned with other European countries.
GCHQ head Jeremy Fleming stressed cooperation must be allowed to continue, pointing out that his agency played a critical role in foiling at least four European terror plots this year.
"The UK decided to leave the EU, I regret profoundly this decision, but it is a democratic decision and we have to respect it. Now we are working towards an orderly withdrawal," said Mr Barnier.
"If we want to build a new relationship, we need a basis of good will, a basis of confidence between us – but we also need more realism about what is and what is not possible."
National Crime Agency figures show EU countries used the EAW to request the arrest of 14,279 suspects in the UK in 2015/16.
Just over 240 arrests were requested in other countries by the UK over the same period.
The UK currently has bilateral information-sharing agreements with countries including France and Germany.
These will survive Brexit but the future of access to EU-specific databases is less certain as leaving the EU will mean the UK will become a third country outside the Schengen Agreement.
Although the UK could retain a special partner status with agencies like Europol, such as the agency's relationship with Norway, this would likely require the Government to reverse its position on free movement of people and leaving the jurisdiction of the European Court of Human Rights.
The Prime Minister has expressed the UK's ongoing interest in remaining in Europol and retaining access to the EAW.
MEP Guy Verhofstadt claimed there are options to ensure public safety is maintained post-Brexit, but supported Mr Barnier's comments that the UK cannot remain in some current arrangements.
Speaking after Mr Barnier's comments, Mr Fleming insisted the UK would continue working with the EU and its member states, pointing out how much they have benefitted from UK assistance.
"For example, we've played a critical role in the disruption of terrorist operations in at least four European countries in the past year," he said.
"Those relationships, and our ability to work together, save lives. That will continue after Brexit, for the benefit of the UK and our partners across Europe."
Police Service of Northern Ireland Chief Constable George Hamilton said the EAW is vital to fighting crime and its removal could put local communities at risk.
He claimed the EAW has provided a faster and more efficient response to crime, and is crucial in the force's collaboration with An Garda Siochana to ensure criminals cannot use the border to avoid prosecution.
A spokesperson for the Department for Exiting the EU said: "Keeping citizens in the UK and EU safe is an absolute priority. We have set out our commitment to this and how we can continue to work together and maintain current operational capability.
"We are proposing an internal security treaty to deliver this. We recognise we will be a third country, but we start from a unique position of complete alignment.
"Any drop in the breadth and quality of cooperation would have a direct impact on public safety and on our collective ability to deliver justice across Europe. Clearly this remains a matter for negotiation."