Bravery awards to recognise individual acts of heroism
Officers who took on terrorists, dangerous drivers and knife-wielding murderers have been put forward for a national bravery prize.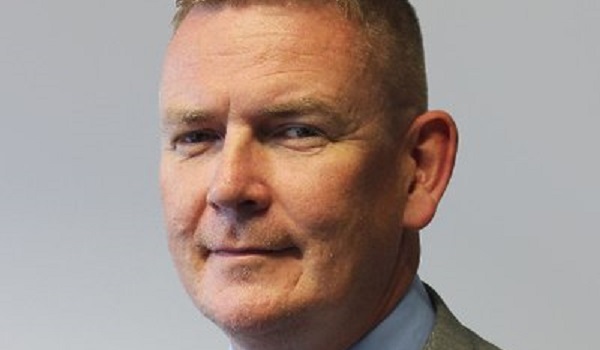 The Police Federation of England and Wales' (PFEW) annual bravery awards, recognising the "exemplary acts" of individual officers, are due to be held in London on July 12.
Winners will be announced from each of the eight policing regions, with an overall winner selected  for demonstrating particularly remarkable feats of heroism.
Nominees this year include the officers who rushed head-first into danger to protect the public during the terror attacks at Westminster Bridge and Borough Market, and an officer who prevented a suicidal man jumping from a motorway bridge.
PFEW chair Calum Macleod said: "We are only able to showcase the actions of a small number of officers at this event but I must stress that they represent a tiny proportion of the thousands of amazing acts of bravery police officers undertake day in day out serving their communities.
"Each nominee is a credit to their force, their family, the police service, and society as a whole and I am pleased to be able to pay them the tribute they deserve."
This year's ceremony will see the Police Bravery Awards, sponsored by Police Mutual, enter their 23rd year.
Last year's overall winners were Police Sergeant Elliott Richardson, Police Constable Sarah Currie and Police Constable Michael Otterson from Northumbria Police, who managed to disarm a mentally ill man who had set a trap for the officers and planned to shoot them.
The 2018 nominees include Police Constables David Hall and Rhys Rushby, of North Wales Police, who were attacked with a claw hammer while trying to apprehend 26-year-old Jordan Davidson.
The officers spotted Davidson hiding in a car, before he launched a violent assault and held a nine-inch kitchen knife beneath PC Rushby's throat.
Inspector Ed Turner, from Durham Constabulary, has also been put forward for an award after he was thrown onto the bonnet of a car while confronting a dangerous driver.
Insp Turner was off-duty when he was hit by the vehicle near Northallerton in January 2016.
He had created a roadblock to protect the victim of a collision, but the driver ignored this and continued driving towards him.
The officer grabbed onto the car and requested that the driver stop, but the vehicle mounted a grassy area, forcing him to let go to ensure his safety.
Derbyshire Constabulary's Police Constable David Bull was nominated for an incident in which he risked his life to detain a suspected killer.
PC Bull spotted Ryan Belfon through an alleyway after recognising him in connection with the murder of an 86-year-old man.
Belfon grabbed the officer's radio and threw it away – preventing him from calling for backup – before he began a violent attack.
PC Bull managed to alert a nearby member of the public who helped detain Belfon and recover the officer's radio.
Despite sustaining wrist and knee injuries during the incident, PC Bull returned to work the following day.
Stephen Mann, chief executive officer of Police Mutual, said: "Police Mutual is very proud to be supporting the Police Bravery Awards for the 10th consecutive year.
"All those who have been nominated should be proud of themselves and their achievements. When it mattered most, they stepped up. They proved that their commitment to keeping the public safe did not waver, even when tested in the most trying of circumstances.
"At Police Mutual, my colleagues and I are deeply honoured to be able to show our appreciation for their bravery in keeping us safe."