Boy, 13, among four charged with assaulting two MPS officers
Four people, including a 13-year-old boy, have been charged with the assault of two officers from the Metropolitan Police Service (MPS) in Hackney, East London on Wednesday (June 10).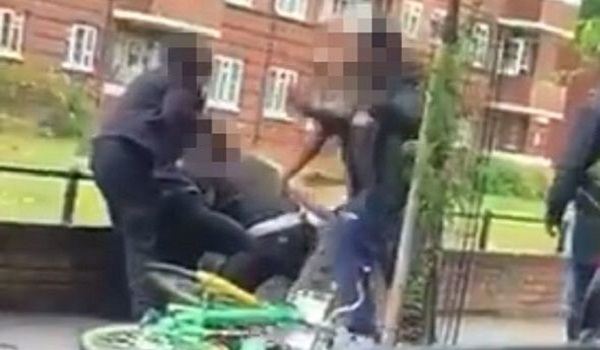 MPS Detective Chief Superintendent Marcus Barnett said: "Thousands of people, including myself and the officer's colleagues, have seen the video of this incident circulating on social media and have been horrified by what happened.
"My officers were in the process of making an arrest when they were attacked. They have suffered cuts and bruises and thank goodness they were not seriously injured. They have been back out at work today, which is testament to their dedication."
He added: "Police officers do not come to work to be attacked – I have been an officer for 27 years and incidents such as this still shock me. It is never OK."
Ken Marsh, chair of the Metropolitan Police Federation, said: "On this occasion our colleagues are thankfully only reporting minor injuries – but the reality is it could have been much worse. We are not society's punchbags. We have families we want to go home to at the end of every shift. But the dangers are stark. And seemingly escalating."
John Apter, national chair of the Police Federation of England and Wales said there were on average 85 assaults a day on police officers in 2018/19 – more than 30,000 over the course of the year – and that members of the public were increasingly likely to video incidents.
Mr Apter added: "Many of them are videoed – it's almost like a hobby for some now to video an attack on a police officer and put it on social media. This is not to assist an investigation but to mock my colleagues, and to almost encourage violence against them.
"I'm afraid to say this is not uncommon, this is an increasing problem. We've seen an increase in police officers being injured by 27 per cent over the past 12 months, and this is why I'm working with the Home Secretary and others within policing to get increased sentences for those who assault my colleagues.
"We need to ensure we look after our colleagues much better."