Bill passed to merge BTP with Police Scotland
Police Scotland will assume responsibility for policing the country's railways after legislation was agreed by the Scottish Parliament.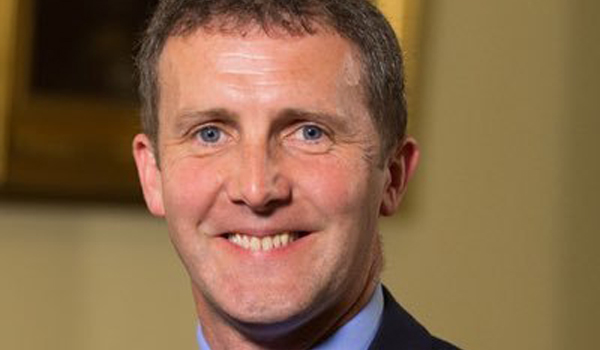 Police Scotland will assume responsibility for policing the country's railways after legislation was agreed by the Scottish Parliament. MSPs passed the Railway Policing (Scotland) Bill by 68 to 53 on Tuesday (June 27) in a move the government claims will strengthen national security. The legislation means British Transport Police's (BTP's) 224 officers and staff in Scotland will join the national force with a guarantee that they can stay in their field of expertise. The merger, which has been widely opposed by staff associations and railway companies, will take place in 2019. Justice Secretary Michael Matheson said: "With this move we are ensuring that policing on Scotland's 93 million annual rail journeys is fully accountable to the people of Scotland and our Parliament. "We know that preserving railway expertise is vital and Police Scotland have already confirmed their plans to maintain a specialist railway policing function within the wider service. "Making this change gives our railway officers access to the specialist resources of the UK's second largest police force including, crucially, counter-terrorism capabilities." The Bill was passed just over a week since the BTP Federation wrote to ministers asking them to suspend its progress. Chairman Nigel Goodband raised concerns that "teething problems" with the legislation could leave rail passengers in danger at a time of a heightened terror threat. The BTP Federation has previously warned that the Bill could negatively affect cross-border services and damage officers' specialist skills. Tabling an amendment to the legislation, Transport Minister Humza Yousaf promised that staff associations will be included in discussions as the merger progresses. Mr Yousaf also reassured BTP officers and staff that the Scottish government remains committed to the 'triple-lock' guarantee securing their jobs, pay and pensions. He added that MSPs will work with officers, passengers and rail staff to ensure a smooth transition. The Bill was opposed by Liberal Democrat MSP Mike Rumbles, who described it as being "rushed through with inadequate consultation". Labour's Claire Baker added that "we have a government determined to put legislation through Parliament that cannot command consensus". A spokesperson for the BTP Federation said the organisation was "disappointed and frustrated" that the Bill has been passed. They added: "To our colleagues in BTP Scotland, we are sorry that it has come to this. We tried our utmost to put forward a well-evidenced debate, but it has ultimately been ignored. "Our job now is to secure the best possible outcome for BTP Scotland officers. "This is a role we take seriously and we will continue to engage fully in the process, offering advice and sharing our experience." Deputy Chief Constable Johnny Gwynne, of Police Scotland, said: "Police Scotland acknowledges the decision of the Scottish Parliament and will look to build on the good work of BTP to sustain and improve the delivery of policing services and meet the needs of the travelling public and rail industry across Scotland."