Better monitoring of use of force needed at North Wales Police, says HMICFRS
While North Wales Police is good at preventing crime and anti-social behaviour and responding to the public, it needs to improve how it records the use of force, according to a new report.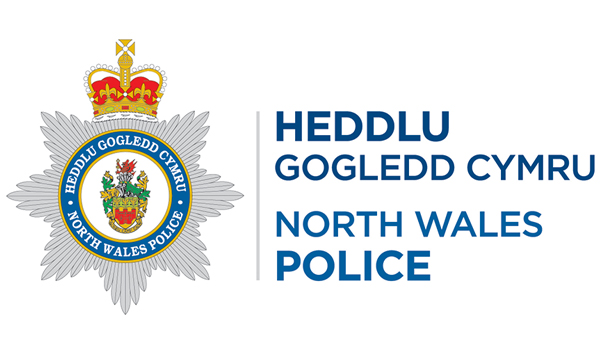 His Majesty's Inspectorate of Constabulary and Fire and Rescue Services (HMICFRS) said while the force has improved how it ensures the public is treated with fairness and respect, it needs to continue to "improve how it records the use of force and stop and search".
The inspectorate said this was an area that was highlighted in its last inspection, and it was "disappointing to see that it remains an issue".
Inspectors found not all frontline supervisors check that officers are submitting use of force forms correctly, nor do they review them for quality or accuracy and provide feedback.
"In the year ending March 31, 2021, it recorded 2,052 uses of force. Compared with the number of arrests across the same period (16,372), this suggests these incidents are under-recorded," said HMICFRS.
"When compared with other forces, this is also the third lowest number of recorded incidents per 1,000 population."
Inspectors found North Wales Police makes good use of data and scrutiny measures to inform organisational learning, and its workforce has a good understanding of how to treat people fairly.
"However, the force can't yet show that it has a full understanding of how often and how fairly its officers use force," said HM Inspector of Constabulary Wendy Williams.
"The force must be able to demonstrate to the public that its use of police powers is appropriate and effective.
"The force plans to introduce new technology to improve how it records and monitors the use of force, and I look forward to seeing the progress of this work."
Overall, the force was rated 'good' at preventing crime and anti-social behaviour, responding to the public, and building, supporting and protecting the workforce, according to the latest HMICFRS inspection,
However, inspectors found investigating crime 'requires improvement', with a better understanding needed of victims' needs and wishes.
In the other areas inspected, North Wales Police was graded 'adequate' in protecting vulnerable people, managing offenders and suspects, treatment of the public, and strategic planning, organisational management and value for money
Ms Williams said: "I am pleased with some aspects of performance of North Wales Police in keeping people safe and reducing crime, although it needs to improve in some areas to provide a consistently good service."
In particular, she said the force should make sure it supervises investigations thoroughly and gains a better understanding of victims' needs and wishes
"North Wales Police needs to make sure that supervisors provide timely and effective direction of investigations," added Ms Williams.
"The force should also consistently record the needs of and impact on victims of crime and improve how it records the reasons why victims withdraw their support for an investigation.
"Well directed, thorough investigation and victim care are important to maintain public confidence."
Inspectors found North Wales Police is "prioritising the prevention and deterrence of crime", and its approach to early intervention and prevention was "innovative".
"North Wales Police has worked with academic partners and the national problem-solving crime prevention programme to develop a cost-benefit model for crime prevention that police forces can use to understand how effectively they spend public money to reduce crime and victimisation," said Ms Williams.
"The force works well with its communities and other organisations to solve problems."
The force also needs to make improvements so that it operates as efficiently as possible, said Ms Williams.
She added: "The force is committed to collaboration to help provide value for money and it has an ambitious IT strategy.
"However, the force needs to do more work to better understand the future demand for its services. And it needs to consider how it can best use resources to meet current and future demand across all areas of the force."
Chief Constable Amanda Blakeman said she recognised there are some improvements to be made, but was pleased that HMICFRS identified its good work in responding to the public and seeking the views of local communities to understand what is important to them.
The force was also assessed to be good at pursuing high-risk offenders and identifying vulnerable people, although it was considered that some areas would benefit from improved digital capability.
Ms Blakeman said: "Our vision is to be the safest place in the country to live, work and visit, and in some areas of crime, we have amongst the lowest crime levels nationally.
"We are pleased that the HMICFRS has identified that we are good at preventing crime and anti-social behaviour, with some very positive observations about how we are solving problems in communities.
"Pinning down crime and bringing offenders to justice is incredibly important to us.
"We are also pleased that our response to the public has been identified as good – the public want to know that when they ask for our help we will be there for them and respond effectively. We place a big emphasis on this because it forms the basis of a good police response.
"We have also placed a big focus on engaging communities, with a good strong neighbourhood policing function and it is pleasing that this has been recognised.
"We place a premium on neighbourhood policing, with local officers and PCSOs working in their communities and solving local problems."
She said the report also found that North Wales Police has a culture of ethics and supportive leadership to support and promote inclusivity.
Leadership and development courses have been embedded to ensure managers are equipped with the correct skills, and the force encourages a culture of learning and reflective practice across all departments, said Ms Blakeman. This has been a progression since the last inspection in 2019, and the force continues make improvements and implement changes to improve equality, diversity and inclusiveness.
Ms Blakeman added: "We recognise that there are some improvements to be made following the findings of the inspection, including aspects relating to improving the fair use of 'stop search' powers, and promoting multi-agency working to ensure that vulnerable people are safeguarded effectively.
"We also acknowledge the findings outlined in the report of the force's 'adequate' position regarding strategic planning and value for money.
"However, whilst the report reflects the financial position at the time of the review, it has developed significantly since, given the inflationary pressures being felt across the policing sector as a whole.
"Set against this challenging context the force continues to strive to operate as efficiently and effectively as it can, encouraging a culture of value for money."
North Wales police and crime commissioner Andy Dunbobbin said: "I am pleased that this report has recognised the good work being done by North Wales Police across several areas, such as neighbourhood policing, preventing crime, tackling anti-social behaviour, and ensuring the safety of vulnerable members of our society.
"All these areas form part of my Police and Crime Plan for North Wales, so it is heartening to see that they are singled out for praise by His Majesty's Inspectorate.
"I will continue to work with the chief constable and other senior officers to build on the findings of the report and to identify where any changes might be necessary.
"I am determined to ensure that residents of North Wales live in the safest and most secure region in the country and I thank all the officers and staff of North Wales Police for their hard work in trying to achieve this aim."