Ben Adams elected as Staffordshire police and fire commissioner
Ben Adams has been elected as the new Staffordshire commissioner for police, fire and rescue and crime after beating four other candidates.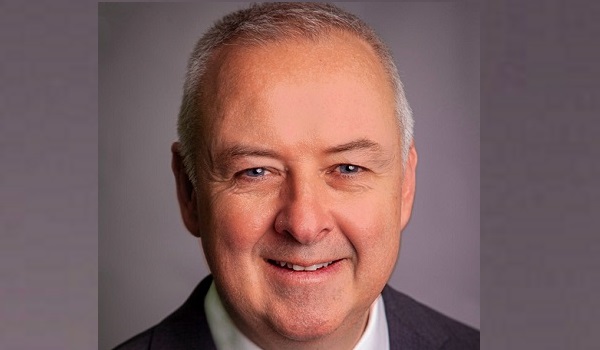 Mr Adams received 136,024 votes, with an overall turnout of 28.90 per cent. Mr Adams has served previously as a district and county councillor and has stood as a parliamentary candidate in Stoke-on-Trent.
He said: "I am honoured the people of Staffordshire and Stoke-on-Trent have put their faith in me to help our police and fire and rescue services keep them safe.
"I can't wait to get started and ensure that local people's concerns and priorities are heard and acted upon. I know that local taxpayers want their hard-earned money used to support the frontline police and fire and rescue effort, and that this is felt directly by communities.
"I will be looking for more opportunities to share resources between police and fire, building on recent successes at Hanley and Tamworth, where the two services now work well and efficiently alongside each other. I'd like to thank everyone who has helped and supported me and look forward to delivering on the trust that has been placed in me.'
Mr Adams will officially take up the role next week when he signs an oath to both services on Friday, May 14. This will be live streamed from Fire and Police Hanley on the Commissioner's website.
The role of the Staffordshire commissioner is to be the voice of the people and hold our police and fire and rescue services to account. They are responsible for commissioning effective support services for victims of crime and working with councils, health services, criminal justice and other authorities to help prevent crime, fires and accidents.
Staffordshire is one of only four of the police and crime commissioners (PCC)s across England and Wales that are also fire commissioners. The other are Essex, North Yorkshire and Northamptonshire.
Other PCC election results declared so far are: Avon and Somerset – Mark Shelford (Conservative); Bedfordshire – Festus Akinbusoye (Conservative); Cambridgeshire – Darryl Preston (Conservative); Cheshire – John Dwyer (Conservative)
Cleveland – Steve Turner (Conservative); Derbyshire – Angelique Foster (Labour); Dorset –David Sidwick (Conservative); Durham– Joy Allen (Labour); Dyfed-Powys – Dafydd Llewelyn (Plaid-Cymru); Essex – Roger Hirst (Conservative); Gwent – Jeff Cuthbert (Labour); Humberside – Jonathan Evison (Conservative); Leicestershire – Rupert Matthews (Conservative); Lincolnshire – Marc Jones (Conservative); Merseyside – Emily Spurrell (Labour); Norfolk – Giles Orpen-Smellie (Conservative); North Wales – Andy Dunbobbin (Labour); North Yorkshire – Philip Allott (Conservative); Northumbria – Kim McGuinness (Labour); Nottinghamshire – Caroline Henry (Conservative); South Wales – Alun Michael (Labour); Suffolk – Tim Passmore (Conservative); Surrey – Lisa Townsend (Conservative); and West Midlands – Simon Foster (Labour).