Bedfordshire to launch first force-wide wellbeing assessment
Bedfordshire's police and crime commissioner plans to use information gathered from a new health screening service to compile a summary of the entire force's wellbeing.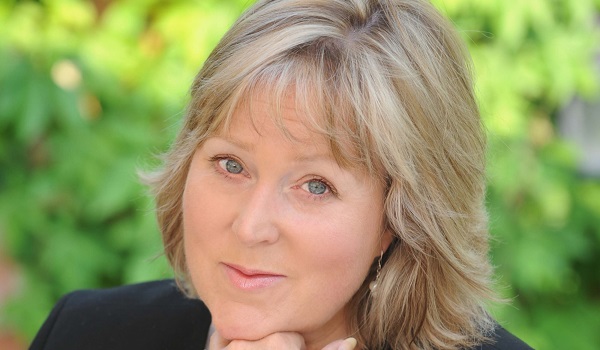 Kathryn Holloway launched a free health screening service and drop-in surgery for officers and staff at the University of Bedfordshire on July 11.
This service, operated in partnership with the University, is intended to offer each member of Bedfordshire Police's workforce tailored advice on how to improve their health.
Confidential information gathered from these appointments will provide the force's chief officer team with evidence to inform its understanding of officers' wellbeing, enabling targeted support for those in the most challenging roles, the first time such a broad awareness of the entire workforce has been completed.
Ms Holloway said she was "absolutely delighted" at the partnership that will help officers, the public and Bedfordshire Police alike.
She added: "This started as an idea before I was elected which was included in my Police and Crime Plan and has grown from a desire to find an affordable and achievable way to access top class health advice and facilities for the officers and staff of Bedfordshire Police into a British first with potential to help all of policing."
At least 150 officers and staff will receive free health screens through the programme worth £200 each.
They will also be given the chance to attend monthly drop ins at Kempston HQ and Luton Police Station to access physiotherapy and specialist assistance with physical movement, as well as cutting edge health equipment.
These services will complement and enhance the existing arrangements in place through the force's occupational health unit, which is delivered jointly with Cambridgeshire Constabulary and Hertfordshire Constabulary.
The wellbeing study will be led by chartered psychologist Dr Angel Chater, and will see students from the University conduct a force-wide anonymous survey to obtain details of their mental health and stress levels.
The researchers will then provide advice on making positive changes to build resilience and direct officers to professional support services.
The information gathered will be monitored closely by the College of Policing's 'What Works' team.
Earlier this month, the Home Office launched a 'wellbeing goal' for policing that pledges chief officers to create a culture in which all officers feel their welfare is being supported.
Jim Mallen, chair of Bedfordshire Police Federation, said: "This free health help and screening service is pioneering in its concept.
"Looking after your people should be at the forefront of what every organisation does, but more so with the police service as we ask so much of our police officers and staff. Policing is inherently a dangerous occupation and it is absolutely vital we try and repair physically and mentally unwell officers as quickly as possible.
"Kathryn Holloway and all the partners involved in this initiative deserve credit for what has been achieved so far and what will be achieved in the future."