Bedfordshire Police first force to gain accreditation for crime scene examination
Bedfordshire Police has become the first force to gain national accreditation for crime scene examination.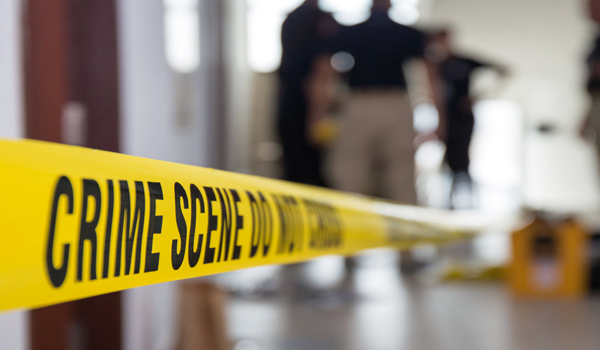 The accreditation to ISO/IEC 17020 by UKAS, the national accreditation body, covers volume crime scene-related activities undertaken at its Hatfield site.
Gill Tully, the Forensic Science Regulator, said it was a "welcome step forward in assuring the quality of the end-to-end forensic science process".
Bedfordshire Police also delivers forensic services to Hertfordshire Constabulary and Cambridgeshire Constabulary.
Stuart Brennan, head of the tri-force Scientific Services, said: "Being the first police force to gain accreditation to ISO/IEC 17020 for the examination of volume crime scenes is a fantastic achievement for us. It has been a real team effort and the grant of accreditation is testament to both the work that has been put in, and also to the culture within our scene of crime teams."
The Forensic Science Regulator recently published Regulatory Notice 03/2020 detailing the deadline of October 1, 2021 for the accreditation of organisations conducting incident scene investigation.
The accreditation process requires that forensic units demonstrate their impartiality, the suitability of their methods and processes, the suitability of the equipment they use, and the technical competence of staff involved.
Assessments for scene of crime by the UK's national accreditation body not only include a review of any testing performed at the scene, but also the manner in which scene strategies are set, anti-contamination measures are employed and how the integrity of items collected can be assured.
Ms Tully said: "This first grant of accreditation for police crime scene investigation is a very welcome step forward in assuring the quality of the end to end forensic science process and I congratulate all of those involved."
Congratulating Bedfordshire Police on its achievement, UKAS said: "Accreditation of crime scene-related activities provides additional confidence not only to the forensic units conducting the scene of crime activity, but also to the forensic units undertaking the subsequent testing of the items collected at the scene and therefore adds strength to the whole chain of evidence.
"UKAS looks forward to working with Bedfordshire Police and colleagues from other police forces to ensure the continued confidence in this critical activity."