Bedfordshire PCC stands down over opposition to PEQF
Bedfordshire's police and crime commissioner (PCC) Kathryn Holloway has announced she is to step aside after four years in the post because of her opposition to the mandatory introduction of Policing Education Quality Framework (PEQF).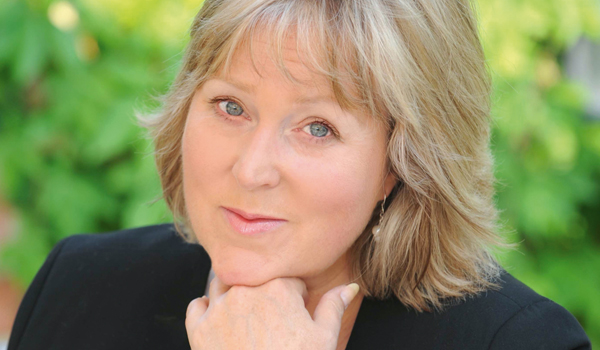 Ms Holloway has been an outspoken opponent of the PEQF, which requires new recruits to hold or obtain a degree qualification, after its implications surfaced in 2018.
Many PCCs voiced their concerns that they were not consulted, as proposals for its introduction were deemed to have been agreed via the National Police Chiefs' Council.
In December, Lincolnshire Police was refused permission to obtain Judicial Review over the PEQF's implementation timetable as its application was out of time. Ms Holloway supported the legal arguments that smaller forces are unable to afford to recruit under the PEQF as many officers will be taken off the streets to sit in classrooms and the requirement for academic study will put off applicants from diverse backgrounds.
New regulations mandating the PEQF's introduction are due to be tabled imminently at which point further legal challenges are expected.
"I've made no secret whatever of the fact that I am absolutely opposed to the imposition of a mandatory degree programme as the only future entry route into policing that is planned by the College of Policing," Ms Holloway said. "Last summer, I was forced to declare my hand over my future plans as Bedfordshire's PCC and, in all conscience, while this is on the table I could not sign up to stand again."
Ms Holloway said that while the College of Policing has told the Home Office that it has "widely consulted" over PEQF, this did not ring true for her.
"I've been the workforce lead for my group of PCCs and I've had one snatched conversation at Ryton and one telephone conversation which was not with the leadership, about a plan which any member of the public would say is taking policing in the wrong direction and nothing whatsoever about the so-called professionalisation of the service," she told Police Professional.
"In Bedfordshire, some 122 police officers would be in a classroom by May 2022 if PEQF was adopted across the board from a total front line of approximately 1,200. Clearly this would have been absolutely absurd so I am relieved that Bedfordshire Police and the College have come to agreement to extend a twin track entry approach to 2022."
Ms Holloway expressed concern that the introduction of PEQF could also risk reducing the level of diversity within the force, currently the highest in the country outside of the Metropolitan Police Service.
"That is not something I wish to tamper with in a county where many of our BAME recruits are drawn from parts of Luton where Further, let alone, Higher Education is not a routine expectation," she said.
"I am also horrified at the prospect of losing those hugely valuable transferees into policing from lengthy military service, who are highly unlikely to wish to go back to the classroom and it is clear to me that policing requires recruits of all backgrounds – rather than a more homogenised intake – so that criminality cannot identify them as police officers, for absolutely obvious reasons given the nature of our business."
She said her decision did not reflect the quality of the provider of a PEQF degree programme Bedfordshire Police has chosen but simply her position over the wider issue.
Despite stepping down, Ms Holloway said she wants to continue serving policing and national security in the future, based on her proven government lobbying and crisis communication skills and experience she brought to Bedfordshire Police, as well as those built over her four-year term.
During this time, she initiated the recruitment of 160 officers, then provided the funds to take on 18 officers to replace potential candidates falling out of training, and a further 18 as the first of the national uplift.
The victim support service Ms Holloway established – the Signpost Hub – contacting victims of recorded crime within 24 hours by letter or via a freephone or website was singled out by Her Majesty's Inspectorate of Constabulary and Fire and Rescue Services as "notable practise" in policing.
The force has seen a considerable turnaround in HMICFRS inspections, it was graded "good" in every aspect of its latest report, having been rated "inadequate" at the time Ms Holloway was appointed.
"I think it's always a good idea to quit while you're ahead and I'm more proud of what's been achieved on behalf on Bedfordshire Police, which deserved someone to fight its corner and to do so with the gloves off, than of anything I've ever done in the workplace in 37 years," she said.
In the last financial year, Ms Holloway has been successful in getting the Government to re-write the rules of its Special Grant process; the force received over £4.5 million to meet the unprecedented cost of fighting gang, gun and knife crime in the previous two years and that anticipated in 2019/20.
The money allowed the force to double its specialist unit – Operation Boson – creating one team for the north, in addition to the existing response in the south of the county.
And, Ms Holloway says, a second Special Grant has been promised this year.
"I've waited as long as I can before the selection process for a candidate to replace me in Bedfordshire to make this announcement but, as it takes place on Saturday (February 29), it's time to break my silence," she said.
"The whole idea behind PCCs was never that this should be a job for life but that people with specific, proven experience in the wider commercial world should come into policing and invest those skills before moving on to allow someone else to arrive to bring in a whole new range of skills.
"I'd built up a business working internationally in crisis management and communications with multiple governments, police forces, our military and the boards of large corporations before coming to Bedfordshire Police. I stood as PCC because I felt that the message about Bedfordshire Police's absolutely genuine level of need, due to its historically inadequate share of national police funding under every government of every shade, needed to be presented differently, with proper evidence and someone telling it like it is.
"The two unique Special Grants prove conclusively that this fantastic force, staffed by colleagues I will treasure all my life – especially my current Chief Constable Garry Forsyth and his predecessor Jon Boutcher."
She reasserted the need for the force to receive a greater share of central government funding as its core grant is insufficient to cover the complex crime policing an international airport, main transportation routes such as the M1 and A1 and its proximity to London crime.
"Garry is a superb chief. He understands policing business here inside out and how to connect with our communities and the whole force too. Bedfordshire is lucky to have him and my version of holding to account here, with both Garry and my previous chief constable, is to work shoulder to shoulder to support one another to deliver continuous and demonstrable improvement. I completely reject the concept of holding to account as a PCC requiring or assuming a hostile and adversarial approach towards a chief and our joint achievements point to the success this produces," said Ms Holloway.
"I've tried my level best to deliver exactly what I promised and, if anyone of any political persuasion examines the Police and Crime Plan that I created in 2016 for this four year term, I trust they will agree with the Police and Crime Panel who hold me to account that this is exactly what has been done. Bedfordshire Police is the most extraordinary force for keeping its head up and delivering policing to a high national standard to turn expectations around. I will always come out of my corner to fight for it if necessary and the public should be exceptionally proud of the police force which serves it to the very best of its ability, despite all of its challenges," she said.
Mr Forsyth said "Kathryn Holloway has been simply an outstanding PCC for Bedfordshire Police and has been instrumental in the transformation of the force over the last four years through the support she has afforded not only to myself and my predecessor Jon Boutcher but to all the officers, staff and public of Bedfordshire.
"Kathryn has worked tirelessly with passion and commitment for the public she was elected to represent and with the core values that drive her so strongly combined with her genuine care and compassion for the workforce she has made a real difference in the role. She has never hesitated to speak truth to power, robustly when it's needed, and has been a tremendous force for good for the force and the county. I and my colleagues wish her every success in her future ventures."
Paul Cain, the independent chair of the Bedfordshire Police and Crime Panel, said "It has been a real pleasure working with our elected PCC Kathryn Holloway over the past four years simply because she has been such a driving force in leading and pushing for change.
"Whilst I am personally very sorry to see Kathryn leave office, she has left behind a huge legacy in all of the many areas she has delivered on. The original Police and Crime Plan issued within days of her appointment in 2016 has been fully delivered and we cannot underestimate the efforts she has continually placed behind lobbying for better funding for the force. Bedfordshire Police is in a very much better place today than it was four years ago due to her drive and determination, and the extra funding she has achieved.
"Looking forward, the Police and Crime Panel will continue to hold the incoming elected PCC to account to deliver their new plan for Bedfordshire Police, and we will continue to work closely with the new PCC in order to assist in any way we can. We certainly do not underestimate the massive funding issues we still need to overcome in order to continue to properly support and fund our force and the ongoing changes needed to protect the people of Bedfordshire from ever-changing threats."