Bedfordshire expands stop and search scrutiny panel
A major expansion of independent scrutiny around stop and search powers and use of force has been launched by Bedfordshire Police.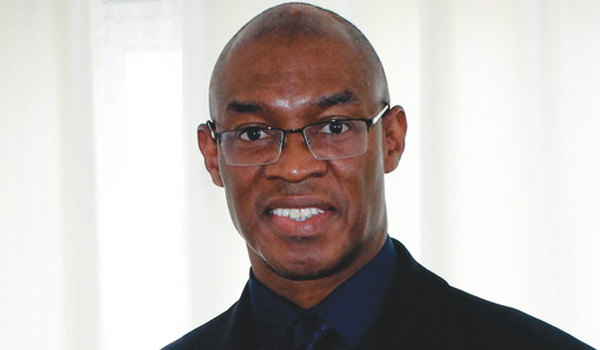 The remit of the scrutiny panel has been extended to oversee officers and staff working in specialist tri-force armed and roads policing units, as well as dog units.
It marks the second new panel to be established this year, with Bedfordshire's stop and search scrutiny panel having recently set up a new group to analyse the police's use of force in the county.
Both panels met in October, where community members were able to review the statistics around both stop and search and use of force, as well as reviewing randomly selected video examples of where police used these powers.
The panel grades these examples and their feedback is then directly given to officers involved, as part of a force commitment to ensuring officers use these powers fairly and effectively.
Montell Neufville, who chairs these scrutiny panels, said: "The main purpose of community scrutiny is to help build trust and confidence in the work officers do to help fight crime and protect the public. We are aware of the significant public interest in police use of their powers and the need for trust, respect and legitimacy.
"The scrutiny panel offers an opportunity for this open dialogue between the police and the community it serves to add value to their decision-making. Having a strong panel helps with recruitment, the interactions of officers with members of the public, the experiences of officers doing their jobs and how they are perceived by the wider public and partners."
The stop and search community scrutiny panel in Bedfordshire has previously been highlighted nationally as an example of best practice by the Criminal Justice Alliance.
The new tri-force scrutiny panel will scrutinise the work of officers who work specifically in those units across Bedfordshire, Cambridgeshire and Hertfordshire. The Cambridgeshire and Hertfordshire forces also have their own scrutiny panels to review their officers' use of stop and search.
A recent review by Her Majesty's Inspectorate of Constabulary and Fire and Rescue Services found that Bedfordshire Police used reasonable grounds to carry out stop and search on 95 per cent of occasions.
Superintendent Ian Taylor, force lead for stop and search, said: "We are making enormous strides here in Bedfordshire, working with our tri-force colleagues to increase the transparency and legitimacy we have around stop and search and use of force.
"Every officer knows there is comprehensive internal and independent external scrutiny, and that community trust and confidence in how we use these powers is vital. We must therefore get our use of powers right, ensuring they are used fairly, effectively, and proportionately.
"While the work of the panel, senior and frontline officers has helped ensure Bedfordshire has among the lowest levels of disproportionality in stop and search of any UK police force, our work has to continue to drive this figure down even further.
"Having too high rates of disproportionality erodes trust and confidence. It is important that any reasons for disproportionality are explained and measures are taken to ensure all officers use their powers fairly.
"Community scrutiny is a massive part of that and all of our communities are invited to be part of this process."