Bedfordshire and Humberside forces improve 'across the board' to disengage from intensive focus from HMICFRS
Two forces labelled as inadequate in recent years have improved so much they have been elevated out of the 'Engaged' stage of the national performance scrutiny regime.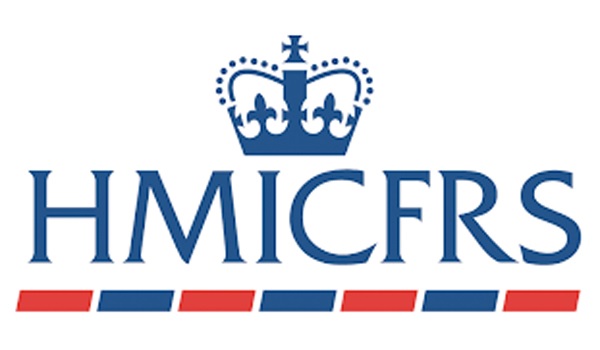 Bedfordshire Police and Humberside Police have joined the bulk of other forces within the 'Scan' phase of the Police Performance and Oversight Group (PPOG), which is chaired by Her Majesty's Inspectorate of Constabulary, Fire and Rescue Services (HMICFRS).
Both forces' chief constables described the recognition as "reflecting the hard work of officers and staff over recent years".
HM Inspector of Constabulary for both forces, Matt Parr, said the decision taken on Thursday (May 24) marks an improvement in performance "across the board" in both counties.
"This marks a significant moment on the return of Bedfordshire to being a force that HMICFRS does not have any special concerns about," he said.
"Over the last two years Bedfordshire Police has improved across the board, no other force improved three out of four grades in the PEEL effectiveness inspection. The one outstanding cause for concern was about their ability to provide enough people in the community policing teams, they have solved this and gone above the number we said they should have."
The force recognises the significant burden it now faces to supervise and train all the new officers, but it is doing that in a well thought through and sensible way, he added.
Humberside Police has also made great strides and Mr Parr said its new chief officer team, a new approach, operating model and 350 officers being recruited ensures it "is definitely a force that has come a long way".
It has also "nailed" all the issues HMICFRS had concerns about and, while the force has had a torrid time over the last two years, he hopes the chief constable and police and crime commissioner (PCC) are back in Humberside feeling very satisfied with what they have achieved.
Chief Constable Jon Boutcher said: "I am absolutely delighted as this reflects the hard work and commitment of staff.
"It should not be lost just how it feels to be labelled as inadequate."
Mr Boutcher said he was not comfortable with the accuracy and fairness of the process to forces.
Kathryn Holloway, PCC for Bedfordshire, said she was delighted that HMICFRS has further recognised its trajectory of improvement and comes after the force was invited by HM Inspector Wendy Williams to take part in a national event to demonstrate good practice in dealing with missing children, a far cry from the criticism levelled at the force on the same topic in inspection reports two years ago.
"We were also praised for our problem solving, such as our Police Now graduate community officer who talked a national chain of stores into changing the way they're selling knives.
"None of this means there is any complacency. Bedfordshire has one of the tightest budgets and highest levels of complex crime in the whole of policing but it's not just about the money – it's about how you use resources, the quality of staff and leadership."
While not to the same degree as Bedfordshire, Humberside has also improved in many aspects. It has particularly addressed the stark lack of a workforce plan and the ability to identify vulnerability at first point of contact.
It now closely monitors its resources. It is also recruiting an additional 350 officers by November which would have placed a huge burden on the force but it has robust plans to manage the influx.
HMICFRS has inspected the force on vulnerability and crime data integrity and both show the force to have addressed the big issues, for example, not one case of modern day slavery was missed.
"It is a pleasing outcome and while there is still room for improvement overall, the things we put them into the Engaged phase for they have absolutely devastated," said Mr Parr.
"It shows when they put their minds to it they can achieve a lot. It is not troubling the forces at the top of the league but you can see it getting better inspection by inspection."
There is a very good vibe at the force, Mr Parr added, it has a plan for every issue raised by HMICFRS and is very keen to learn.
"There has been a complete change in mood music, attitude and approach over the last two years. The credit for that lies with the PCC and chief."
Chief Constable Lee Freeman said: "The move back into the pack with other forces [into the Scan phase of PPOG] is an endorsement of what we have been telling our staff.
"They have worked extremely hard to rectify the reasons why we were in the Engaged phase, and there is an evidence base for that.
The stigma of being Engaged has a big impact on workforce morale and public confidence, he said.
"We still have a lot of things we need to continue with and we are definitely not there yet. But it is important to recognise how far we have come on the journey."
Knowing how every penny the force spends has allowed it to invest in new recruits, taking officer numbers to 1,900, which will be a game-changer in the force's ability to protect the public, Mr Freeman said.
Problems identifying vulnerability through command and control logs, cultural change and what staff said was a huge disconnect with chief officers have all been addressed, he added.
A staff survey through Durham University has shown some of the highest levels of job satisfaction, public service motivation and belief in the ethical leadership of the force.
"I am extremely pleased for our staff with this recognition because they were never an inhibiting factor for force performance.
"The message for communities is we are improving, we are listening, we are not complacent, we have still got a long way to go, our ambition is to be an outstanding force not just one out of Engagement," Mr Freeman added.
Humberside PCC Keith Hunter said: "This decision is testimony to the hard work undertaken by the chief constable and his management team, who have been in place for a relatively short period of time, and all the officers and staff of Humberside Police.
"As the public's representative on policing I have witnessed the changes and improvements made under the new leadership and I am confident that the force is heading in the right direction and the public can be reassured that that the service they receive from the police will continue to improve."
Mr Parr said there should not be any shame attached to being within the 'Engaged' phase of PPOG, it is designed to provide support to a force with representatives from the National Police Chiefs' Council and the College of Policing sitting alongside HMICFRS to provide advice. However, he recognised being labelled by low grades does have a significant impact on workforce morale.
A decision was taken to retain South Yorkshire Police in the Engaged phase, but there was a long debate over whether it was close enough to be removed as it would provide a boost to the workforce. While it is doing all the right things to join Bedfordshire and Humberside, Mr Parr said the decision was taken that HMICFRS needs to see a little more evidence of improvement.
"To be purist about this, the audience for the performance regime is not the force but the public. But we are absolutely alive to the way the workforce and force views itself. When a force comes out of the Engaged phase, I recognise how rewarding that must be for those who have made the effort and what a good news story for the force," he added.