Banking industry-funded police unit prevents £85m of fraud
A total of 67 suspected fraudsters were arrested and around £85 million of fraud prevented in the first six months of this year.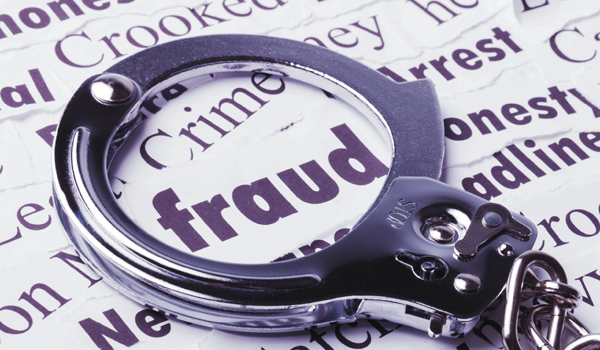 Many of those arrested were involved in scams exploiting the Covid-19 pandemic, according to the Dedicated Card and Payment Crime Unit (DCPCU).
The specialist banking and finance industry-funded police unit also "disrupted" 24 organised criminal gangs, with 49 criminals convicted during the first half of this year.
This includes a criminal who was sentenced to four years and three months in prison for sending out thousands of scam texts which harvested people's personal and financial details by claiming to be from the NHS about a Covid-19 vaccination. Other successful operations by the unit include the sentencing of an organised crime group which committed £1.2 million of fraud, and the jailing of a criminal who stole £172,000 from cash machines.
Close collaboration with social media and telecommunications partners also enabled the DCPCU to take down 125 social media accounts linked to fraudulent activity.
The DCPCU is made up of officers from City of London Police and the Metropolitan Police Service, and staff from banking industry association UK Finance.
It is currently investigating more than 140 live cases, including 43 organised crime groups.
Detective Chief Inspector Gary Robinson, head of the DCPCU, said: "Criminals continued in their attempts to capitalise on the pandemic by targeting people's finances and anxieties, impersonating trusted organisations such as the NHS and government departments.
"By working closely with the banking industry and other partners, including the Crown Prosecution Service, we are continuing cracking down on those responsible for fraud."
T/Commander Clinton Blackburn from City of London Police said criminals have continued to use the pandemic to "prey on people's fear and anxieties in order to steal their money".
"However, these heartless criminals have been met with resistance as the DCPCU has continued to work relentlessly to protect the public," he added.
"I am very proud of the unit's achievements this year. They have worked tirelessly to prevent millions of pounds worth of money belonging to innocent individuals and businesses from getting into the hands of fraudsters.
"Criminals will continue to exploit any angle they can to defraud unsuspecting victims, and it's therefore essential the public remain vigilant."
Katy Worobec, managing director of economic crime at UK Finance, said: "Fraud has a devastating emotional impact on victims and the money stolen goes on to fund serious organised crime, including terrorism, human trafficking and drugs smuggling. The DCPCU is central to the industry's efforts to protect customers from fraud, disrupting the criminal gangs responsible and providing a strong deterrent to potential fraudsters.
"The unit's collaborative work with banks, social media companies, the telecoms sector and government has been instrumental in bringing criminals to justice and preventing fraud."