Back in crime: First police mugshot shows thief sent to colonies for stealing cushions
Britain's oldest police mugshots have been revealed, showing haunting images of crime suspects from more than 160 years ago.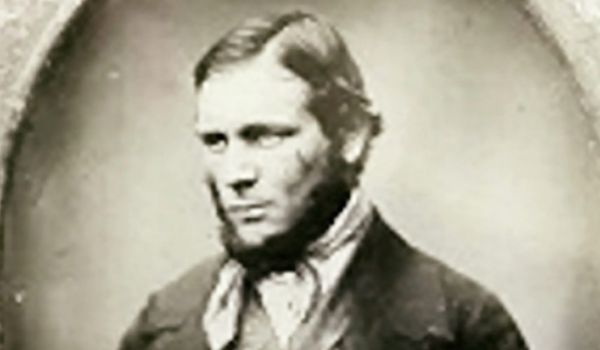 The black and white photographs of Isaac Ellery and Catherine Legge – taken by the then Birmingham City force at the Moor Street public office in Birmingham between the 1850s and 1870s – are accompanied by handwritten notes of potential offenders.
The fascinating custody shots were unearthed in the West Midlands Police archives and tell the stories of criminals from a bygone era.
Police in Birmingham were the first force in the UK to take mugshots. First suspect Ellery's image – captured through the lens in 1853 – was only beaten in the world by the Swiss police.
Ellery was convicted in 1853 for stealing "gig cushions" and sentenced to seven years "transportation" − a Victorian punishment that saw offenders shipped to the colonies to serve sentences abroad.
However, it appears even that failed to changes his ways as he was convicted again in 1860 for producing counterfeit coins.
Details surrounding the alleged offences of Legge are unclear but these images provide a glimpse of policing more than a century-and-a-half ago.
Sarah Ann Cooper was snapped wearing a bonnet, hooded cloak and clutching her hands together after she was caught stealing bells and door knobs on September 9, 1861.
Another woman, Ann Vickers, was charged with stealing a pocket watch in 1862.
One of the earliest recorded joyriders, John Dale, was jailed in July 1862 after being convicted of stealing horse-drawn wagons in the city.
William Smith, known as one of Britain's earliest murderers, offered an emotionless expression for a mugshot after he was charged with killing his spouse in August 1866.
His charge sheet reads: "Murder of wife in Hurst Street."
In the early days, officers used the Moor Street public office cells and prisoners would be marched round to the nearby photographic studio to pose for pictures among paying customers.
The force started producing its own photographs in around 1870 when those being held were snapped holding a chalk board with their details.
In 1891 a photographic studio, including a dark room, was created in the lock-up offices and styles of photos changed. There were periods where those arrested were asked to put their hands out in front of their body; and then in front of several mirrors giving a number of angles of one person.