Avon and Somerset PCC will not seek re-election
The police and crime commissioner (PCC) for Avon and Somerset has announced that she will not be seeking a third term in office in May's elections.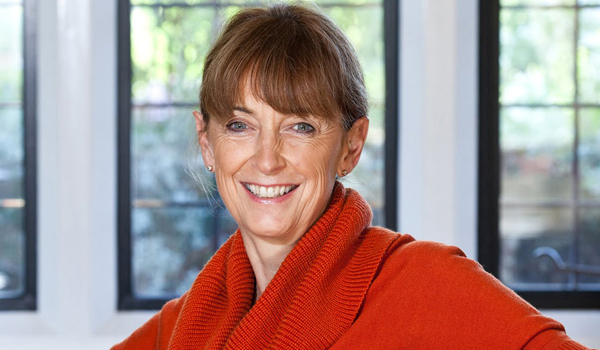 In a post on her website, Sue Mountstevens, who was first elected as an independent PCC in 2012, said she had 'mixed emotions' about the move but that it was "the right decision for the public, the Office of the Police and Crime Commissioner (OPCC), the constabulary and the right decision for me".
Although Ms Mountstevens did not divulge her exact reasons for stepping down, she said she had faced "difficult times" while holding the position.
"I came into office shortly after austerity took hold and I have been part of a huge period of change that has seen testing and sometimes demoralising times for the police service," she said.
"Although I have been in post for a substantial period of time which has seen turbulence in the context of national politics and local events, the examples I come across each week of the exceptional work of officers and staff who regularly go above and beyond the call of duty to help people, to protect people or to save a life, never ceases to amaze me. This been a great source of personal inspiration to carry on through some difficult times."
Shortly after being elected in 2012, Ms Mountstevens forced the retirement of Chief Constable Colin Port and had five other officers serve in the role during her first four years in office, three in temporary charge.
She appointed Nick Gargan as chief constable in 2013 and then forced his resignation in 2015. Ms Mounstevens then selected incumbent Andy Marsh, then Hampshire's chief constable, in February 2016.
She was one of only three independent PCCs to be re-elected in May 2016 for a further four-year term.
Commenting on the work being done in partnership with other agencies to reduce levels of serious violence throughout the force area, Ms Mountstevens said: "Please be assured we will not be taking our foot off the pedal between now and the elections. I am still your police and crime commissioner until May and I will be doing everything I can to push forward the good work you are all doing in the most crucial policing matters to help improve the lives of the people who work and live in Avon and Somerset.
"We are now heading into a momentous period of change for the police service with central government turning on the financial taps once again. This will signal a different role and relationship for police and crime commissioners with their police services and with central government. It is right for a new PCC to come in and take up that fresh role and relationship in Avon and Somerset."