Attempted murder of officers conviction quashed
A woman dubbed "a danger to society" at trial has had her conviction for the attempted murder of Police Service Northern Ireland (PSNI) officers overturned.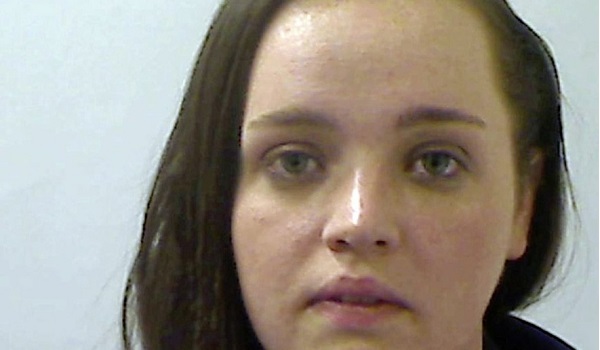 Christine Connor was found guilty last year of the May 2013 attack using homemade grenades. 
Ms Connor, now 32, was sentenced to more than 16 years in prison for attempted murder and causing explosions. 
She had allegedly lured officers into mortal danger by making hoax 999 calls on two occasions, the second of which was described by the trial judge as "much more sinister". 
But the convictions were quashed, and a retrial ordered at Northern Ireland's Court of Appeal on Tuesday (December 18), with Ms Connor being released on bail. 
The court decided that reliance on pleas made by Ms Connor "might work an injustice" and said it "entertained serious doubts that her pleas represented a genuine confession of guilt". 
At her original trial, she was described as "a lone-wolf dissident republican".  
On May 3 last year, she pleaded guilty to one count of attempted murder, two counts of possessing explosives with intent, two counts of causing an explosion and one count of being involved in the preparation of terrorist acts.  
The charges relate to two explosions in May 2013 involving the deployment of improvised explosive devices. In June 2017 she received a sentence of 16 years and four months, with the trial judge describing Ms Connor as "posing a danger to society". 
The two bomb attacks used "viable homemade bombs" in the form of grenades. The original trial hearing heard that Ms Connor and her co-defendant Stuart Downes had researched bomb-making techniques. 
The first attack on May 16 involved a hoax 999 call being made "referring to a suspect device" at just after 2.11 am, and "at the same time there were reports of explosions in the Ligoniel Road area" of Belfast.  
Two explosive devices were deployed, but nobody was injured, and the trial judge considered this "a dry run or practice run". 
But the second attack on May 28 "much more sinister". A 999 call was made by a woman- alleged to be Ms Connor, claiming to be the victim of domestic abuse at an address in the city's Upper Crumlin Road at 2.12 am. 
Two PSNI officers responded to the "incident", one officer going to the address and the other providing cover. Two devices exploded and shrapnel was dispersed up to a radius of around 35 metres.  
Both officers were able to take evasive action, and neither was physically injured. 
The original trial found that Ms Connor was "present at the scene having transported the devices", with forensic evidence having linked her to the location and the device. 
Her co-defendant Stuart Downes, from Shrewsbury, Shropshire, made a telephone call to Ulster Television (UTV) after the second attack, in which he "claimed responsibility on behalf of what he described as the Irish Republican movement". 
Ms Connor was accused of enmeshing Mr Downes in her plot by means of a fake online profile, using a fictitious name and a photograph of a real Swedish model. It was alleged that he sourced and shipped the explosives to Ms Connor in Belfast. 
Mr Downes was also arrested and charged with a number of offences related to the two bomb attacks but he denied all charges.  
However, in June 2016 and while on bail awaiting trial, he was found dead in a wooded area of a park in Shrewsbury. His death was ruled a suicide. 
The original trial judge found that Ms Connor was "committed to a violent philosophy to achieve political objectives through the means of violence". 
When the charges were put to her, she repeatedly pleaded: "Well I am not guilty, however on advice I will plead guilty". 
The trial judge recorded them as guilty pleas, and neither the defence nor prosecution raised any questions about their validity. 
Ms Connor applied to the Court of Appeal against her conviction contending that her pleas "were ambiguous or equivocal and a nullity in law". She also contended that they were "involuntary and the result of being subjected to pressure by her legal advisers". 
Neither the PSNI or Courts Northern Ireland would comment on the appeal ruling, as a retrial is due to take place, and Ms Connor has been released on bail until that time. She must abide by a curfew, be electronically tagged and report to police three times a week.