Attempted murder arrests after shots fired at MPS officers
Four people have been arrested after officers were shot at during a car chase in east London.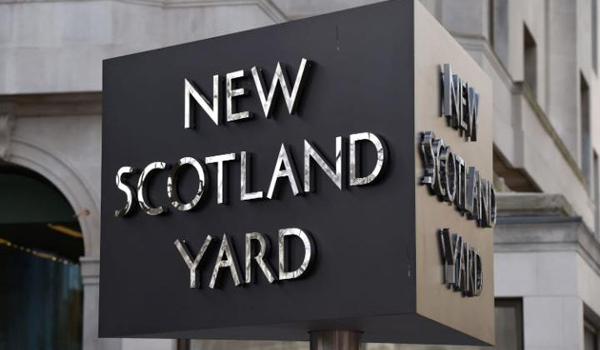 Metropolitan Police Service (MPS) officers were called to Lascelles Close in Leytonstone late on Thursday (July 26) following reports of people armed with a gun.
A pursuit was launched when a vehicle failed to stop for the officers, and a "number of shots were fired towards" them, prompting the officers to return fire.
One officer received minor injuries during the incident but no other injuries were reported.
Four men, aged 20, 22, 21 and 21 have now been arrested on suspicion of attempted murder and possession of a firearm with intent to endanger life.
They remain in custody at an east London police station.
A firearm, believed to be a shotgun, and a number of facemasks were recovered at the scene.
The MPS's Directorate of Professional Standards has been informed.
The incident occurred on the same day that Home Office figures revealed the number of police firearms operations in 2017/18 rose 19 per cent to 18,746.
Around 27 per cent of armed deployments last year were in London.
However, shots were fired on just 12 occasions – or 0.06 per cent of the total.
Borough Commander for Waltham Forest and Newham, Chief Superintendent Richard Tucker said: "I understand that last night's events are alarming but I would like to re-assure the people who live and work here that this is a very rare situation. There will be extra officers in the area over the weekend to provide reassurance to the community. Anyone with any concerns can approach these officers or contact their local neighbourhood team.
"Officers acted quickly on the information provided by the community and put themselves in danger to protect the public and ensure that the suspects were stopped and arrested promptly.
"I would like to commend all the officers involved in this incident for their bravery.
"This is just one example of the danger officers put themselves in day in, day out, to protect Londoners."