Attacks on players prompt calls for more security
A man has today (March 11) been jailed for 14 weeks for attacking Aston Villa captain Jack Grealish during the Championship derby with Birmingham City on Sunday.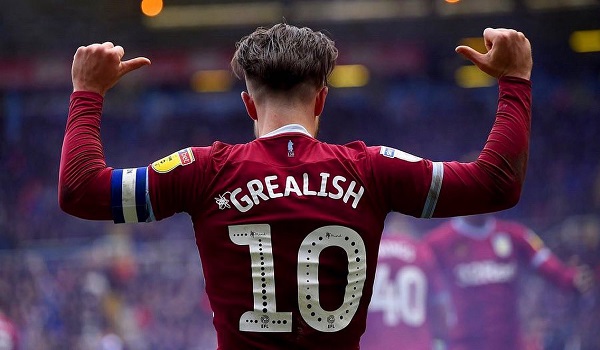 Paul Mitchell, of Rubery, Worcestershire, ran on to the pitch and hit Mr Grealish from behind about ten minutes into the game. 
At Birmingham Magistrates' Court, the 27-year-old admitted assault and encroachment on to the pitch. He was also ordered to pay £350 in fines and costs and has been banned from attending any football matches in the UK for ten years. He had been a season ticket holder for 20 years.  
The £350 includes £100 in compensation for Mr Grealish's "pain, discomfort and shock". The midfielder was able to continue with the game went on to score the winning goal in the 67th minute. 
West Midlands Police said it was also investigating "offensive social media posts" that appeared after the goal, referencing Mr Grealish's younger brother, who died when the player was four. Birmingham City said it had banned another supporter for life over the "vile and malicious" tweets. 
Later that same day, a supporter was also able to run onto the pitch in the Premier League game between Arsenal and Manchester United. The man avoided stewards before shoving United defender Chris Smalling while celebrating his side's second goal in Arsenal's 2-0 win. The man has been charged with common assault and entering the field of play. 
"Commenting would only add to the attention he craved," said Mr Smalling on Twitter. 
Last Friday in Scotland, Glasgow Rangers' player James Tavernier was confronted by a fan during a match against Hibernian. 
Responding to the spate of incidents, former Premier League player David Cotterill called for maximum security at football grounds to prevent another player being attacked, including equipping police with guns. 
Speaking to the BBC, Mr Cotterill, said: "It's a disgrace; very dangerous for the players because the pitch invader could have had a weapon or anything really, we need to stamp down on this as soon as possible. We need more security. I am not condoning guns at games but if the police are going to be armed, I think that is the way forward."