Attacked officer 'completely let down' by justice system
The National Chair of the Police Federation of England and Wales (PFEW) has called for a full and independent review of sentencing after an officer who was attacked by a suspect was "completely let down" by the justice system.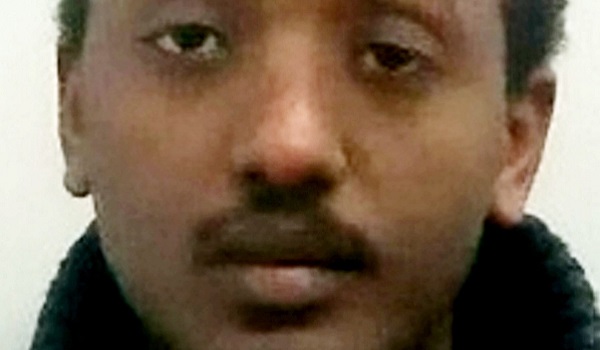 Kent Police Detective Constable Louise Randall was the victim of a "violent, unprovoked" attack when 28-year-old Samuel Tesefay repeatedly punched her in the face and head as he was being released on bail from Medway police station in May this year.
The former asylum seeker was being investigated in relation to a sexual offence and became angry when told his laptop and phone would not be returned to him as they had been seized for analysis.
Without warning, he began to repeatedly punch Det Con Randall to her face and head, landing up to six blows. She tried to flee but Mr Tesefay gave chase and resumed his attack.
The 44-year-old officer, who has served with Kent Police for 14 years, suffered a suspected hairline fracture to her eye socket and has been left with a permanent twitch. She later said she believed she would have been killed if her colleagues had not arrived to help.
The psychological trauma of the attack led her to question whether she wanted to continue working as a police officer.
Her attacker was initially charged with attempting to cause grievous bodily harm (GBH) with intent and was due to stand trial last month. However, despite the nature of the injuries to Det Con Randall, the Crown Prosecution Service (CPS) said there was insufficient medical evidence to pursue the original charge and instead accepted a guilty plea to the lesser offence of assault causing actual bodily harm (ABH).
Mr Tesefay appeared at Maidstone Crown Court on Friday (November 22) and was sentenced to two years in prison.
National Chair of the PFEW John Apter questioned whether the provisions laid out in the Assaults on Emergency Workers (Offences) Act 2018 were making a difference.
Mr Apter said: "Two years in prison for assaulting an officer in this violent, unprovoked attack is an insult. It is not justice and shows that the system does not work for the victim. Det Con Randall has been completely let down by the criminal justice system.
"We are monitoring how the law is being applied and continue to campaign for those with the power to sentence offenders to do so using the full scope of the Act. There must be a full and independent review of sentencing and the wider criminal justice system.
"My colleagues continue to feel let down by a system that should be there to support them. The wider criminal justice system must support emergency workers, this support is not evident and that must change."
A CPS spokesperson said: "The CPS takes any assault on police officers extremely seriously. When a decision is taken to prosecute a case, we will always prosecute the most appropriate offence as defined by the law.
"In this case, it was initially believed that the victim had suffered a fracture, so a charge of GBH with intent was authorised. Subsequent evidence showed there was no fracture, so the CPS could not continue to prosecute this charge. The appropriate charge then became ABH and the defendant pleaded guilty to this."
Last month Police Professional reported on the case of Devon and Cornwall Police Constable Emma Buley who branded the justice system as a "total farce" after the man who assaulted her was released from prison having served just nine weeks of an eight-month sentence.