Assistant chief constable handed written warning after admitting gross misconduct
A long-serving senior officer has been handed a final written warning for his "utterly unacceptable" behaviour in trying to interfere with a police promotion process.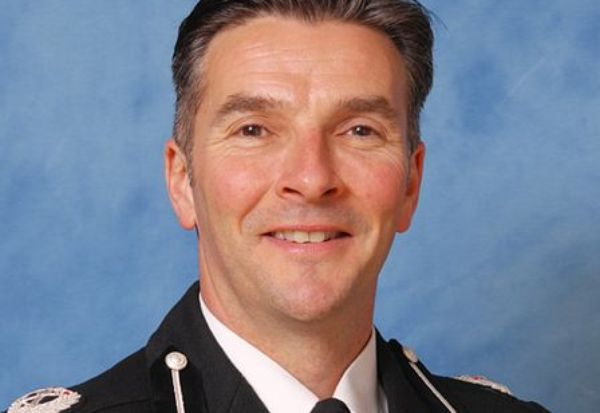 A long-serving senior officer has been handed a final written warning for his "utterly unacceptable" behaviour in trying to interfere with a police promotion process. Assistant Chief Constable Naveed Malik was one step "short of dismissal" after admitting gross misconduct, Cambridgeshire Constabulary has confirmed. Deputy Chief Constable Alan Baldwin said that Mr Malik`s conduct had "inevitably damaged public confidence" in the force and caused a "not inconsiderable cost to the public purse". But Mr Baldwin`s final decision to accept a misconduct panel`s recommendation and retain Mr Malik`s future services was in part based on an acknowledgement of the "many impressive references" supplied by officers backing him. Mr Baldwin said: "The number of senior leaders who have chosen to support ACC Malik despite his charge is overwhelming." He also pointed to the "quite remarkable feat" that Mr Malik has no fewer than nine chief constable recommendations in a "distinguished" 27-year career that began with Warwickshire Police. Mr Baldwin`s statement on Wednesday (September 27) followed yesterday`s findings by a three-person independent panel that decided the assistant chief constable was guilty of gross misconduct and discreditable conduct – recommending that he receive a final written warning Mr Malik faced misconduct proceedings at a special hearing at Wyboston Lakes Conference Centre in Bedfordshire after admitting to ordering a more junior-level officer, who has not been named, to call a colleague ahead of a promotion process and tell them "topics for the interview process" for the chief inspector role. The second officer flagged up the behaviour, telling the colleague who phoned that they "didn`t want to listen" and wanted to be promoted "on merit". The process comprised two stages: a presentation by the candidates to a panel and an interview conducted by a second panel. Mr Malik, one of the most senior serving black and minority ethnic officers in the country and whose father was a pioneering officer for the Muslim communities when he joined the service in 1967, was to chair the second stage of the interviews. Mr Baldwin added: "A final written warning is the most serious sanction available, short of dismissal. "The facts of this case are extremely disappointing. "I consider that the impugned behaviour of ACC Malik was utterly unacceptable: he sought improperly to interfere with a fair and open promotion process. "I also share the panel`s concern that Mr Malik has failed to give a full explanation of why he did so." He also mentioned that ACC Malik was "under immense professional and personal stress" at the time he committed the gross professional misconduct. "These have been kept private but I and the panel know about them," said Mr Baldwin. Ultimately, Mr Baldwin agreed with the panel`s recommendation, saying: "The panel has carefully and clearly taken all relevant matters into account. "As the panel identified the facts of this case have been laid bare to public scrutiny. This is what parliament intended… to provide additional confidence to the public." Mr Malik is expected to make a statement later today.