Assaults on emergency workers rise during lockdown
More than 300 prosecutions for assaults on police officers and other emergency workers have taken place the during the first month of the lockdown, according to the Crown Prosecution Service (CPS).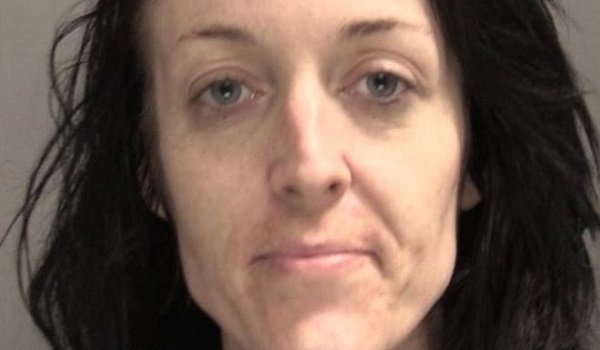 Separate figures released by the National Police Chiefs' Council showed that assaults on emergency service workers have risen by 14 per cent since the lockdown began.
The majority of the 313 attacks involved assaults 'without injury' in which the officers and other workers were coughed at or spat on by members of the public claiming to have been infected with coronavirus.
Such attacks have become increasingly common. Yesterday (May 20) Kathleen Knaggs was jailed for 14 months after spitting blood at two officers in Carlisle last month while claiming to have Covid-19. The previous day, Donna Selvey from Birmingham was jailed for 20 weeks after spitting into the face of a West Midlands Police custody officer and shouting "drop dead of coronavirus".
And on Monday, Byronn Plumb was jailed for 26 weeks at Basingstoke Magistrates' Court after coughing in the face of a police officer while shouting that he had coronavirus.
Soon after the start of the lockdown, the Director of Public Prosecutions Max Hill QC warned that anyone coughing and spitting at emergency workers while claiming to have Covid-19 would face assault charges.
Mr Hill said today: "It is disgraceful that hard-working essential workers continue to be abused during a health emergency and I have warned repeatedly that anyone doing so faces serious criminal charges.
"Offences which relate to coronavirus, including assaults on emergency workers, are being treated among the highest priority for charging decisions during the pandemic.  I am pleased to see our strong stance reflected in this data, with hundreds of convictions recorded in the first month alone.
"All other crimes where there is a coronavirus element are also being captured by prosecutors so these can be treated as aggravating features in court."
The CPS has introduced a specific 'Covid-19 monitoring flag' on its internal database so it can capture this element of the offending on existing crimes not necessarily covered by the new Coronavirus Act and Health Protection Regulations.
The 'coronavirus element', which will be flagged as an aggravating feature of the case, may include:
Coughing or spitting on an emergency worker to 'infect' them;
An assault in a supermarket over perceived stockpiling;
Scams selling non-existent hand sanitiser or masks, or falsely informing individuals that they have been fined for leaving their home; and
Abuse directed at an individual or group based on the presumption that their country of origin is responsible for Covid-19.
The data covers finalised prosecutions up to the end of April and also includes 142 offences of criminal damage, 99 public order offences and 44 offences of shoplifting.
In total, 424 defendants were charged with a coronavirus-related crime, with 97 per cent pleading guilty. However, the data does not include cases with a trial or sentencing outstanding.
John Apter, national chair of the Police Federation of England and Wales, said: "Those vile individuals who deliberately cough and spit at emergency workers in an attempt to 'weaponise' this awful virus, deserve to face the full force of the law. I welcome the prosecutions so far, but am calling on the Home Secretary and the CPS to ensure that the sentences fit the crime – we must send a strong message that this behaviour will not be tolerated."