Assaulting blue light workers becomes an aggravated offence
Anyone attacking emergency service staff will receive tougher sentences under new legislation coming into force today (November 13).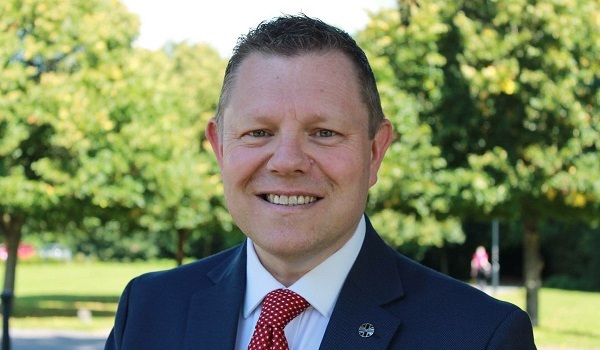 The new Assaults on Emergency Workers (2018) Act doubles the maximum sentence for assaulting police officers, paramedics, nurses and other blue light workers from six months to 12.  
The Police Federation for England and Wales (PFEW) said the change sends a clear message that assaults against public servants are wholly unacceptable and an attack on society itself but there is "still work to do" for it to be fully effective. 
Chair of the PFEW, John Apter, said that unless the Crown Prosecution Service and courts make full use of the Act then "it means nothing".  
The officers' staff association had been lobbying for assaults to carry a maximum sentence of 24 months, but the proposal was not accepted. 
Last year there were 26,000 assaults on police officers and over 17,000 against NHS staff. 
The legislation is a response to the 'Protect the Protectors' campaign launched by the PFEW in partnership with the Prison Officers' Association (POA) and the British Transport Police Federation.  
The campaign was launched at Parliament in February 2017 in conjunction with a Ten-Minute-Rule Bill introduced by Halifax MP Holly Lynch. 
While on patrol with West Yorkshire Police in summer 2016 she dialled 999 after witnessing a single-crewed officer being surrounded by a hostile crowd. 
The 2016 General Election delayed the Bill's progress but Labour MP for Rhondda, Chris Bryant, reignited the campaign and the Act gained Royal Assent in September 2018. 
Mr Bryant said: "The growing tide of attacks on emergency workers – including ambulance workers, NHS staff, fire officers, prison officers and police – is a national scandal.  
"All too often attackers get away with little more than a slap on the wrist. I hope this new law will help put a stop to that attitude. An attack on an emergency worker is an attack on all of us and attackers should face the full force of the law." 
Home Secretary Sajid Javid added: "At a time when our brave police officers and staff are working tirelessly to crack down on violence, I find it despicable that some people think it is acceptable to assault emergency service workers. 
"This Act ensures judges can come down hard on these cowardly individuals and makes clear that we are committed to protecting those who protect us." 
APCC Workforce Lead, Ron Hogg PCC said: "No emergency service worker should have to put up with the constant threat of being assaulted when simply doing their job. Measures in this Act give police officers and the wider emergency services, who do so much to keep us safe, better protections when going about their vitally important work. 
"The creation of a new aggravated offence will act as a powerful deterrent and send a clear message that attacks of this type are completely unacceptable." 
MP Holly Lynch said: "Having seen for myself the dangers faced by our brave emergency workers, I know all too well why we need a greater awareness of assaults and more protections for these frontline staff. 
"I'm enormously proud to have helped secure the new 'Protect the Protectors' law which has succeeded in strengthening legal protections from assault. 
"No one should be assaulted when doing their job and I hope that emergency workers who experience assault will now feel more confident to report it, safe in the knowledge that this will be treated as an extremely serious offence." 
National Police Chiefs' Council's lead on Wellbeing, Chief Constable Andrew Rhodes, said: "Police officers across the country are suffering, not only physical injuries, but the psychological effects of them on a daily basis. It is never acceptable to assume that assaults on police officers and police staff should be tolerated – they are not simply 'part of the job'. 
"The Assault on Emergency Workers Act will go some way to protecting our staff and makes it clear that it's not ok to assault public servants who put themselves in harm's way to keep the public safe. 
"I am also pleased to see that the Police Federation's 7 Point Plan is being taken forward by every force. It will help to ensure that all assaults on officers and staff are taken seriously and are followed up by both their force and the Federation. These 7 steps mean our officers and staff are treated like any other victim and that there is a common, standard approach to dealing with such assaults."