Arrests under 200-year-old legislation 'shameful' despite halving in two years
The number of people arrested under the Vagrancy Act has fallen by 50 per cent in two years, according to a Freedom of Information request.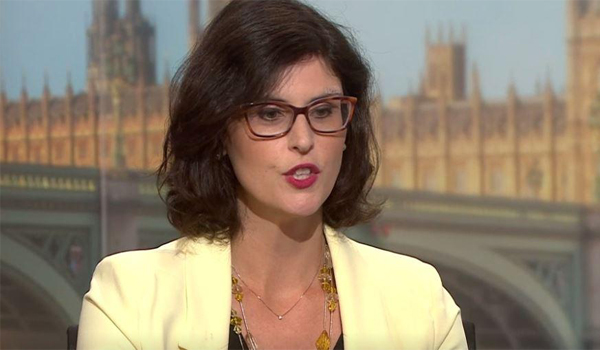 Data obtained by the BBC from 33 forces in England and Wales shows the number of arrests under the 1824 Act have fallen from 2,220 in 2016/16 to 1,127 in 2017/18.
Charities working with homeless people have called on the Government to repeal the legislation as it exacerbates the problems rough sleepers face.
The law has already been repealed in Scotland and Northern Ireland and the Labour party leader Jeremy Corbyn said he will take the Act off the statute book if elected prime minister.
In January, Liberal Democrat MP Layla Moran introduced a Private Members Bill to repeal the Act. Despite the fall in arrests, she said the figures were still "shameful".
"Time and time again I have called for the scrapping of this horrid law to no avail from the Government benches," she said.
The Government has said it is reviewing legislation related to rough sleeping and homelessness.
The Vagrancy Act is one of the oldest laws regularly used by officers, and includes offences of begging and indecent exposure. Forces told the BBC that it is being used less as it is seen as "archaic".
West Midlands Police said it had deliberately chosen to use the Act less in favour of more "meaningful solutions".
Superintendent Ian Green told the BBC: "The Vagrancy Act is an archaic piece of legislation.
"It often ends with people being given fines they can't afford to pay or being sent to prison, which only exacerbates their problems."
West Midlands Police made 91 arrests under the Vagrancy Act in 2017/18 compared to 229 in 2015/16.
However, plans to use a Public Space Protection Order in Birmingham have proved controversial locally.
The Metropolitan Police Service was the largest user of the legislation but also reduced its use by more than 50 per cent. Its officers made 399 arrests under the Act in 2017/18, down from 821 two years earlier.
Arrests by Merseyside Police fell by 72 per cent, from 248 to 68 as it sought alternative means to enforcement to deal with rough sleepers.
However, seven forces said their use of the legislation had increased. South Wales Police increased its use of the Act from 63 in 2015/16 to 76 two years later.
Responses from all forces showed that charges were made following 60 per cent of arrests and two-thirds were a result of begging.
A spokesman for the Ministry of Housing, Communities and Local Government said: "We have announced a wider review of rough sleeping and homelessness legislation, including the Vagrancy Act, and we will announce further steps in due course."