'Areas of strength' in protection of vulnerable children, but further improvements needed, HMICFRS finds
Suffolk Constabulary has good child protection practices in place, but further improvements are needed to how it manages risk, a new report has found.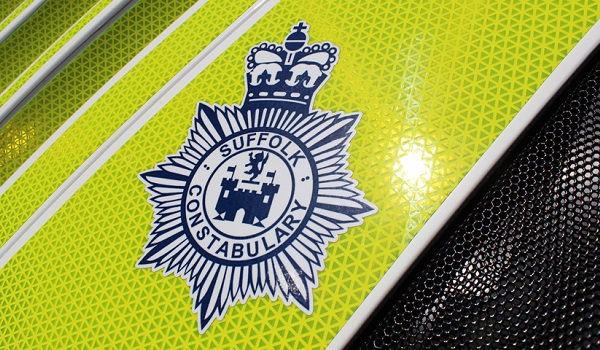 His Majesty's Inspectorate of Constabulary and Fire and Rescue Services (HMICFRS) found that Suffolk Constabulary has "areas of strength" in the way it protects vulnerable children and committed leaders who are determined to make the county safe for youngsters.
The inspectorate said good practice included how the constabulary responds to children needing immediate protection and how its child protection investigators work effectively with other organisations to improve outcomes for children.
However, HMICFRS said that despite Suffolk Constabulary's strengths, some areas require improvement. The constabulary needs to ensure:
Managers understand the implications of risk for all vulnerable children and respond without delay to reduce the risk of harm;
All staff have guidance to respond effectively to complex child abuse, including online sexual exploitation; and
All staff use intelligence about high risk more effectively to refine their multi-agency responses to help children.
His Majesty's Inspector of Constabulary Roy Wilsher said: "During our inspection, we found that Suffolk Constabulary has a committed workforce that are dedicated to making the county safer for children.
"The constabulary has made changes to make sure child protection investigations are effective and help children. It also works closely with safeguarding partners to protect vulnerable children and has a clear focus on the voice of the child.
"Suffolk Constabulary still needs to improve the way it assesses and responds to the risk affecting some vulnerable children. This will help increase the effectiveness of its safeguarding response.
"We have highlighted some areas for improvement which, if acted on, will help safeguard children in Suffolk. We will continue to work closely with the constabulary to monitor its progress."
HMICFRS' inspection took place in July and examined how effective the officers' decisions were at each stage of their interactions with or for children. This was from initial contact through to the investigation of offences against them.
"We also scrutinised how the force treated children in custody. And we assessed how the force is structured, led and governed, in relation to its child protection services," said HMICFRS.
Inspectors examined 72 cases in which the police had identified children at risk. They assessed the force's child protection practice as good in 27 cases, requiring improvement in 24 cases and inadequate in 21 cases.
"We saw good practice in how the force responds to children involved in incidents where they needed immediate protection," said HMICFRS. "And the force's child protection investigators work effectively with partner organisations to help children get better end results.
"The force has used learning from the national child safeguarding practice review into the murders of Arthur Labinjo-Hughes and Star Hobson to improve the way its officers and staff respond to vulnerable children.
"This helps the workforce understand why it is important to speak to children and record their demeanours and wishes. It means that officers make better decisions to safeguard children and they make timely referrals to get children help.
"We also saw managers dip-sampling and checking the quality of specialist teams' child protection investigations. As a result, most investigations prioritise safeguarding children and progressing investigations to bring about the best results for victims.
"And we found examples of police officers and staff from other safeguarding partners sharing and discussing information so they could make better decisions to help children."
Areas of strength in the force's child protection arrangements identified by inspectors, included:
A committed and enthusiastic workforce, with a clear focus on the voice of the child;
High-quality multi-agency child protection investigations;
Good management of sex offenders; and
Good care and treatment of detained children.
But HMICFRS found the force needs to make "significant changes" to the way it assesses and responds to the risk affecting some vulnerable children. It said poor risk management is severely reducing the effectiveness of its safeguarding response to:
Children who are missing from home;
Children who are vulnerable to sexual and criminal exploitation; and
Children who are victims of abuse on digital media and when indecent images are shared between peer groups.
"The force isn't making best use of its intelligence capability to support operational responses to these vulnerable children – for example, in the control room," said HMICFRS. "And the force isn't using its intelligence and analytical products well enough to support its tactical and strategic planning – for example, in multi-agency problem-solving and in multi-agency arrangements to reduce the risk to missing children and those at risk of exploitation.
"We also found the force could improve its multi-agency safeguarding hub (MASH) arrangements to make sure all children who need early-help referrals receive them.
"The processes in place at the time of our inspection mean information about single incidents affecting children is seen in isolation as low risk.
"Officers and staff don't always assess it against information about risk and vulnerability already held on the MASH systems. This means intervention to help some children is delayed until risk reaches the critical stage."
Inspectors said managers need to understand the implications of risk for all vulnerable children and respond without delay to reduce the risk of harm.
This means quickly identifying repeat victims, and perpetrators who exploit children, then escalating interventions to prevent harm, said the report, adding: "The force's information systems and risk-management structures aren't clearly aligned to prioritise this need or to allow the force to check the results of its responses.
"And there is uncertainty about which teams should investigate some complex risk. This includes high-risk missing children incidents and criminal and sexual exploitation cases.
While the force has systems and meetings for overseeing its activities, these are not "fully effective", said HMICFRS.
"The force should refine these arrangements to include recent intelligence about high risk," it said. "It should consider this risk against the other information it knows about a child's vulnerability. This will help the force improve its safeguarding interventions and let managers know if their arrangements are effective or if they need to be adjusted.
The force "fully participates" in multi-agency safeguarding arrangements with partner organisations in the Suffolk Safeguarding Partnership (SSP), but force managers know about some "longstanding and repeated operational difficulties" that sometimes stop the force giving the best child protection response, said inspectors.
"At the time of our inspection, there was no formal SSP mechanism in place to record these problems or the action taken to resolve them," they added.
"We found that the officers and staff who managed demanding child abuse investigations were committed and dedicated. Specialist child protection personnel work with staff from partner organisations in timely investigations, which focus on getting the best end results for children.
"But non-specialist personnel don't always have enough guidance to respond effectively to complex child abuse, such as online sexual exploitation. And the force doesn't have enough forensic digital capability to deal with the demand from online cases."