APPC: local authorities must have statutory responsibility for Appropriate Adults
Local Authorities lack statutory responsibilities to protect vulnerable adults, Association of Police and Crime Commissioner (APPC) leads have claimed.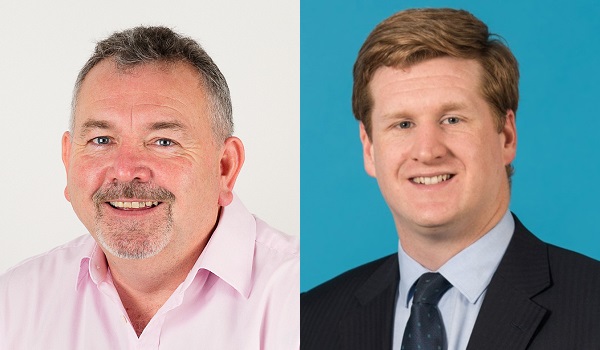 APCC Mental Health Lead Matthew Scott and Custody Lead Martyn Underhill wrote to the Home Office asking for local authorities to be given responsibilities for providing appropriate adults (AAs) to vulnerable people in custody. 
The letter expressed concern that vulnerable adults do not have enough guarantee that their needs will be met in custody and that Local Authorities are often unwilling to cooperate with Police and Crime Commissioners (PCCs).
Currently, local authorities have only statutory responsibility for providing AAs for children in custody.  
This means there is often a delay or non-availability for AAs to be provided even though one may be required. 
The letter pointed out that "[v]ulnerable adults deserve the simple guarantee that the protection of their rights and welfare is a legal requirement for local authorities". 
The two PCCs wrote to Mr Hurd in response to the voluntary agreement published on July 31 between PCCs and Local Authorities to work together more efficiently. They said that it was indicative the Government "recognised gaps in existing provision as previously highlighted by PCCs".  
The agreement said that Local Authorities have access to important information about the prevalence of mental vulnerabilities within their areas which should be used to plan services. 
However, Mr Scott and Mr Underhill noted that PCCs have often had to step in and provide AAs in the absence of Local Authorities. They said that the Home Office must not view any achievements from these stopgap measures as a success for the new framework.  
They added that PCCs will have the sole responsibility of monitoring the provision of AAs. They will monitor both the commissioning of schemes and the performance of them within their police force.  
This role must not be taken as PCCs being the commissioning lead or funder.  
The Local Authorities must have explained to them the minimum expected standards around the commissioning and delivery of appropriate adult schemes. The health sector is expected to contribute to this.  
A public consultation in light of the current AA frame work was advocated by the PCCs. The letter said it must be subject to the Home Office's 12-month evaluation of the framework and the APCC's internal monitoring arrangements.  
However, the two PCCs added that they would particularly like further clarification on how the Home Office intends to assess the framework especially with respects to the current challenges around local authority engagement.  
Mr Underhill and Mr Scott said: "Police and crime commissioners have long been concerned to ensure stronger protections for people in police custody, and this need is particularly acute when it comes to safeguarding both the rights and welfare of vulnerable adults and children. 
"We have been encouraged to see many of the concerns we have raised reflected in this framework. However, the real test of this approach will be whether it truly delivers for vulnerable adults on the ground. As the APCC Mental Health and Custody Leads, our focus over the next 12 months will be to support colleagues seeking to make this work, and looking at how this approach can be improved."