APCC: Police are required to 'fish' for inappropriate material
Inappropriate use of disclosure practices should be thoroughly examined as part of a Parliamentary inquiry into recent prosecution failures, argues the Association of Police and Crime Commissioners (APCC).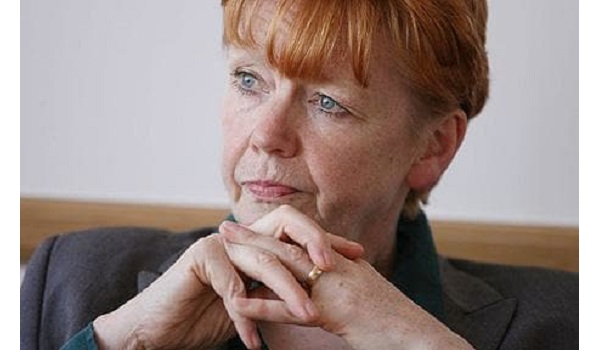 The APCC has written to the House of Commons Justice Committee to request it to expand the remit of an inquiry to requests by prosecution lawyers to examine material about victims that should not be revealed in court.
It commended the inquiry as an opportunity to explore all sides of disclosure in criminal trials, especially where the complainant is likely to be unaware of what will be disclosed at trial.
Dame Vera Baird QC, Northumbria police and crime commissioner and APCC victims lead, has requested that the inquiry into the disclosure process should also consider when information provided in court breaches complainants' Article 8 rights. This right to a private and family life, Dame Vera argues, is often violated when information such as doctors' records are brought up in court, particularly in cases involving a sexual offence.
In a letter written to the chair of the committee, Robert Neill, Dame Vera explains that police are urged to gather as much third-party material in order for the Crown Prosecution Service (CPS) to press charges. While complainants are persuaded to sign a 'Stafford Statement', agreeing to disclosure necessary for a fair trial, they are not always prepared for the practical consideration of their Article 8 rights.
This means that while police are under pressure to collect material for court, complainants simultaneously and "inadvertently preclude themselves from later exercise of their Article 8 rights". This often includes material of a medical nature such as psychiatric records.
Dame Vera adds that it is imperative complainants are not put off reporting sexual offences due to fear of inappropriate 'fishing' through records.
The letter comes after policing leaders have been warned to guard against "going beyond" reasonable lines of evidence gathering as digital-age challenges risk "disproportionate intrusion" into the lives of sexual abuse complainants.
Forces may have to apply a "short term" brake to slow down investigations into sexual offences and consider the advice of Metropolitan Police Service Commissioner Cressida Dick to "move resources", another of the country's most senior officers has warned.
The blunt message from National Police Chiefs' Council (NPCC) chair Sara Thornton comes in the wake of the collapse of a series of rape trials in recent months after late disclosure of digital information to the defence led to cases being undermined.
Since then, the Crown Prosecution Service (CPS) has announced a review of all current rape cases and Nick Ephgrave, the NPCC's lead on criminal justice, has admitted that forces have a "cultural problem" with disclosure.
The attorney general's guidelines on disclosure say that officers have a duty to pursue all reasonable lines of investigation, leading both towards and away from a conviction, Ms Thornton said.
But she maintained that, in future, investigators will have to discuss with prosecutors at an early stage in any case what reasonable lines of inquiry might arise from information stored on phones, tablets and laptop computers.