APCC issues 'clarification' notice over views on Taser
The Association of Police and Crime Commissioners (APCC) has moved to clarify its position on Taser training after a statement issued by its use of force lead threatened to cause a rift among its ranks.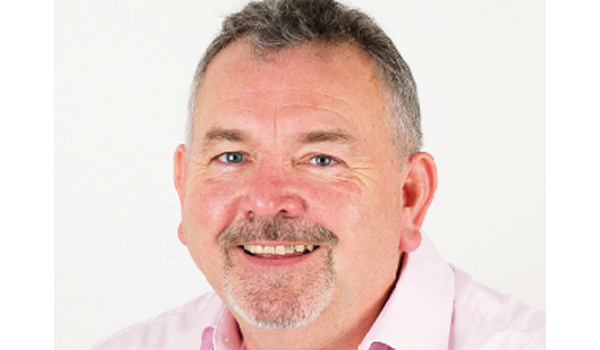 Last Thursday (May 14), the Independent Office for Police Conduct (IOPC) called for greater scrutiny on the use of Taser following a series of incidents and increasing community concerns.
IOPC Director-General Michael Lockwood said he was aware of concerns from a broad range of stakeholders about disproportionate use of Taser against black people and those with mental ill health.
The following day, Martyn Underhill, the police and crime commissioner (PCC) for Dorset and the APCC lead on use of force, followed this with a call for a review of Taser training.
He wrote: "It is clear there are concerns at the use police use of Taser in contentious circumstances, including in relation to levels of disproportionality with BAME (black, Asian and minority ethnic) communities. PCCs are responsible for holding their chief constables to account for the effectiveness and efficiency of policing across all communities and this includes their use of Taser.
"I have written to both the College of Policing and the National Police Chiefs' Council to discuss this and have asked for an urgent review of Taser training. I will also be seeking a meeting with the IOPC to discuss the issues raised in their statement."
Mr Underhill's statement, which was published on the APCC website, appeared to suggest he was speaking for the association rather than expressing a personal view.
It prompted a number of PCCs, including those from Kent and North Wales, as well as the APCC chair and Sussex PCC Katy Bourne, to respond on social media that they did not share Mr Underhill's view.
Ms Bourne wrote on Twitter: "I support our chief constable's decision to issue Taser to frontline officers who want it and pass the training. Taser is a vital tool that helps keep police and the public safe, has robust training and effective local scrutiny. As chair @AssocPCCs I do not agree with this position!"
Marc Jones, PCC for Lincolnshire added: "I can say with 100% certainty I am very far from being the only PCC who does NOT hold this position. On this @AssocPCCs does not speak for me. I am fully behind UK policing having #Taser and believe training @LincsPolice officers receive is robust, as is the recording of it's use."
Mr Underhill's statement also caused concern at the Police Federation of England and Wales (PFEW), which had earlier issued a robust rebuttal to the original IOPC claims.
Phill Matthews, the conduct and performance lead of the PFEW, said: "We do not recognise, and disagree, there is a disproportionate use of Taser against BAME communities or people with mental ill health – and we are certainly not aware of any concluded cases where an officer has been criticised on their use of Taser by the IOPC."
With 24 hours of publication, Mr Underhill's statement had been removed from the APCC website and APCC chief executive Susannah Hancock contacted John Apter, the national chair of the PFEW, to apologise for any confusion.
In a statement Ms Hancock said: "Police officer safety is of critical importance to us all. PCCs are fully committed to the use of Taser and continue to work with their chief constables on this important issue, including through resourcing Taser provision and in their holding to account role.
"I have spoken again to John Apter and will be writing to him today to confirm that it is not the Association's position to call for a review of Taser training. Our use of force lead has expressed his own view on this specific issue and I have apologised for any confusion caused."
Mr Apter added: "I accept, for some, Taser is a contentious issue, but the commentary from the IOPC and the APCC at a time where there are ongoing high-profile investigations is deeply irresponsible. How can an officer feel they are to be treated fairly in any investigation when such comments are thrown around in the public domain?"
"I am confident the level of training, scrutiny and recording practices after each use are at very high standard. If there are discussions on how these can be improved, then I welcome a discussion – not jumping on the bandwagon and firing out unhelpful statements which undermine public and police confidence."
Mr Underhill has been contacted for comment.